Planning on visiting New Zealand once we're finally able to travel again? This list should give you some great ideas to help you create your dream itinerary. New Zealand's main attractions are its remoteness and diverse natural beauty, and the ten places below were chosen to reflect this – from glittering beaches to snowy mountain peaks!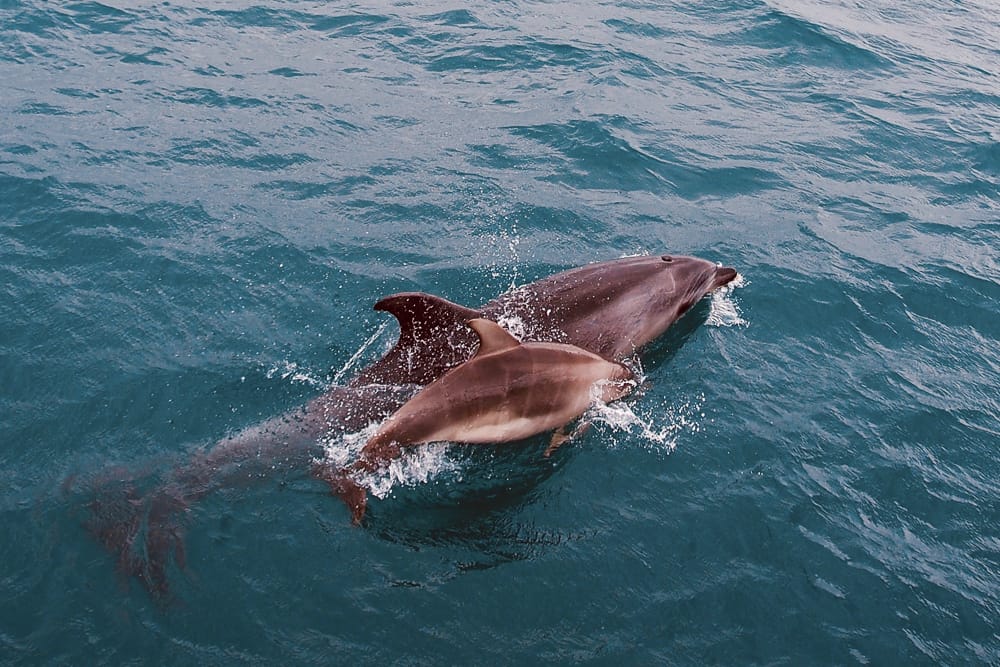 Northland
The subtropical region of Northland is where you can find idyllic sandy beaches, quaint historic sites, and a laid back atmosphere. You may even find yourself swimming with dolphins! Some of my favourite places in Northland are the historic village of Russell in the Bay of Islands, Matai Bay on the Karikari Peninsula, and magical Mangawhai.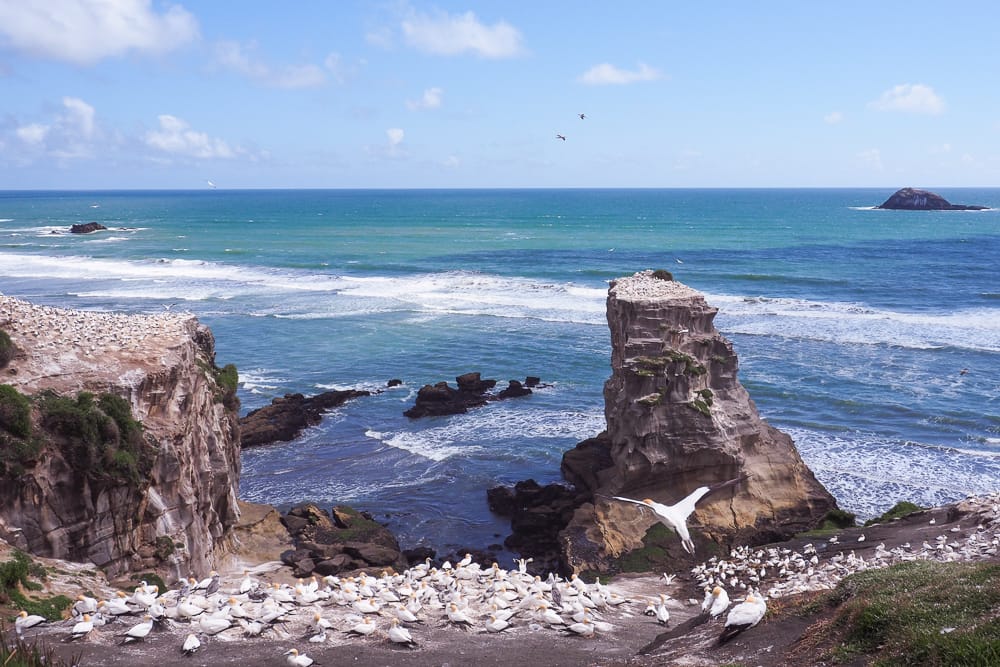 Auckland's West Coast
The west coast of the Auckland region is home to lively black sand beaches, native rainforest, an incredible gannet colony, and much more natural beauty. Beaches you can visit include Muriwai, Bethells, Anawhata, Piha, and Karekare. There are numerous hiking trails through the Waitakere Ranges where you can find stunning waterfalls, walk under native Kauri trees and Nikau palms, and listen for the distinctive call of the Tui birds.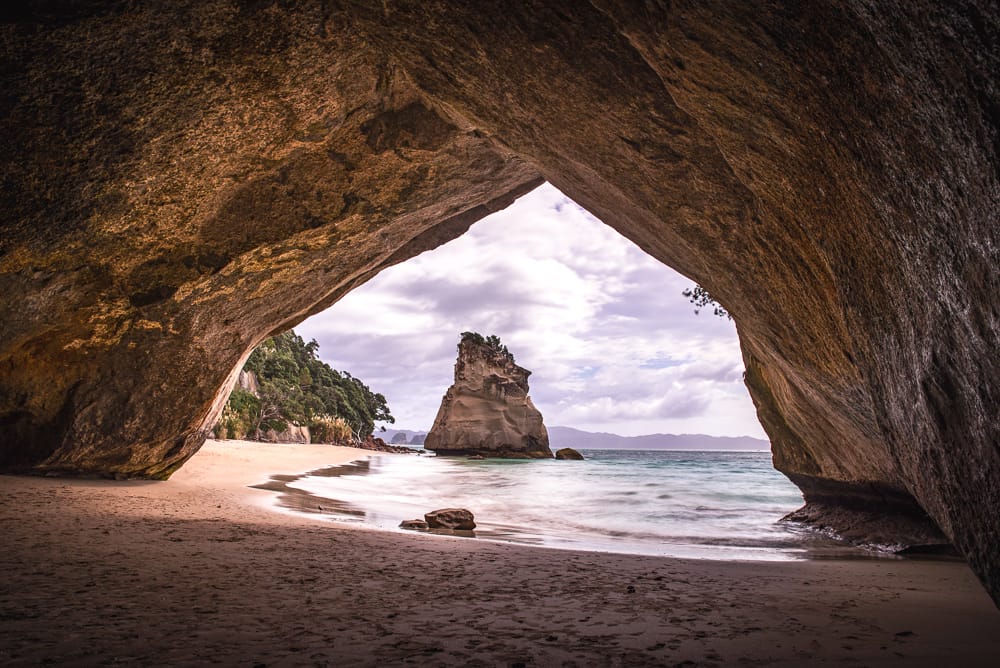 The Coromandel Peninsula
Incredible scenes are around every corner on the Coromandel. A two hour drive from Auckland takes you to Hot Water Beach, where you can dig your own hot tub in the sand and watch the thermal mineral water fill it from below. A short drive north will lead you to the renowned Cathedral Cove (pictured), part of Te Whanganui-A-Hei Marine Reserve – a protected area of stunning bays, beaches, and rock formations. Great beaches are around every corner on the peninsula, so if you're in New Zealand in summer you simply must visit.
Rotorua
Located in the centre of the North Island, Rotorua is both a cultural and geothermal hot spot. With historic Maori villages, dormant volcanoes, geysers, mud pools, and lakes aplenty, Rotorua is definitely somewhere you shouldn't miss if you're touring New Zealand. A visit to Te Puia will allow you to experience Maori culture, witness a geyser erupt, and see a nocturnal Kiwi bird – all in one place. For more geothermal wonders head to Wai-O-Tapu Thermal Wonderland, or save money and see the mud pools and thermal waters of Kuirau Park for free.
Tongariro National Park
One of several locations used in the Lord of the Rings films, Tongariro National Park is situated around three active volcanoes. In summer, you can hike the Tongariro Crossing – largely known as one of the best one-day hikes in the world! Snow covers the area from about June to November, when keen skiers and snowboarders hit the slopes of Mount Ruapehu.
Abel Tasman National Park
Beautiful coastal scenery, little blue penguins, bottlenose dolphins, fur seals, and more – Abel Tasman National Park is known for the Coast Track, one of New Zealand's Great Walks. Here you can spend several days hiking the whole track, staying in campgrounds or huts en route, or just do part of the track and book a water taxi to pick you up at the end of the day. The track is mostly flat and the easiest among all of the Great Walks, one to add to the bucket list!
Aoraki / Mount Cook National Park
Of course I have to mention one of my absolute favourite places in my home country… Mount Cook! Here there are hiking options for everyone, from the most keen hikers/mountaineers to casual walkers. If you're lucky you'll spot a cheeky Kea (pictured above) – the world's only alpine parrot. The most popular hike in the area is the Hooker Valley Track, an easy trail comprised of board walks, gravel track, and swing bridges. Here you will find amazing views of the mountain range, a glacier lake, and more stunning alpine landscape.
Queenstown Lakes District
Home to Lake Wakatipu, Lake Wanaka, and Lake Hawea, the Queenstown Lakes District is definitely one of New Zealand's tourism drawcards. This region is beautiful in autumn, where all the yellow and orange foliage is in full display. Queenstown is perfect for adrenaline junkies, with paragliding, white water rafting, and more on offer. Wanaka is a bit more laid back – walk along the lakeside and see the famous Wanaka Tree. Between the two you'll find the stunning, mirror-like Lake Hawea, and the old gold mining settlement of Arrowtown. Both are definitely worth a stop!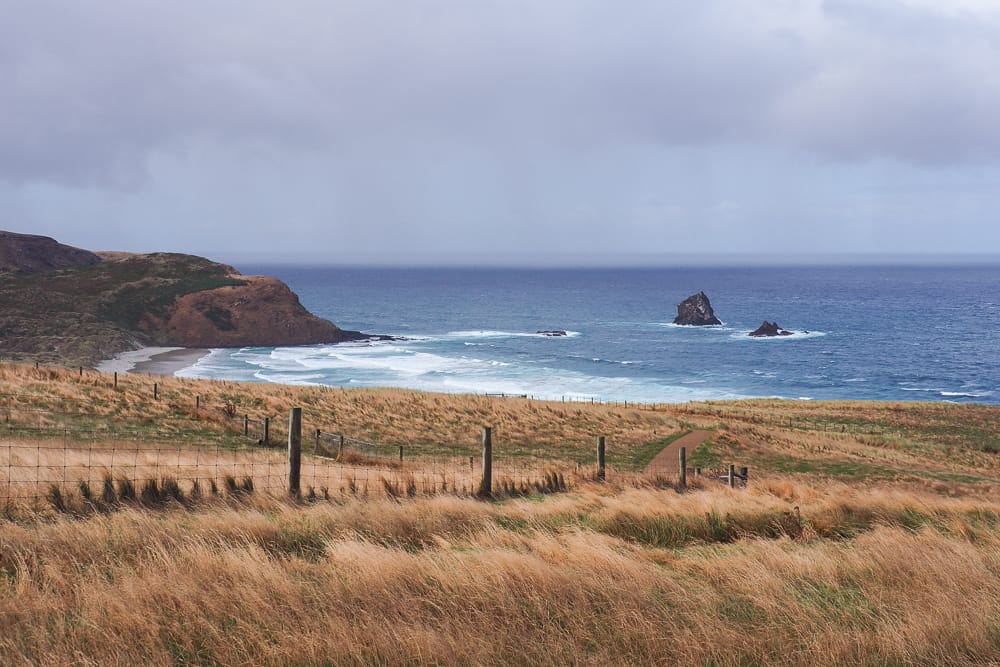 The Otago Peninsula
Sir David Attenborough has been quoted saying that the Otago Peninsula is "the finest example of eco-tourism in the world". If that isn't enough reason to want to visit, perhaps the penguins, giant albatrosses, sealions, and fur seals will entice you? The wildlife capital of New Zealand is home to conservation centres where you can see some of these at risk species while knowing your money goes to a good cause. Another highlight is Larnach Castle, one of the only historic houses of its scale in the country.
Milford Sound
Fancy a cruise around a breathtaking fiord where you can see waterfalls, fur seal colonies, and bottlenose dolphins? Milford Sound is a tourism hot spot for a reason, and I'd definitely recommend booking a day trip from Queenstown if you're travelling around the South Island. Fiordland National Park gets about 200 days of rain each year, but the good thing is that Milford Sound is incredible in either rain or shine. In fact, a rainy day can be a bit of a bonus – with hundreds of tiny waterfalls sprouting from the top of the surrounding cliffs.
---
Note: The main image is of the Champagne Pool at Wai-O-Tapu Thermal Wonderland, Rotorua. Some images in this post are from Unsplash.
---