I'm moving to the UK in September and I'm already anticipating the long flight from Auckland to London. I'm a pretty fast reader, so I know I'm going to need to stock up my e-reader before the trip. I know lots people favour printed books over a Kindle – and don't get me wrong, I love a good paperback. But when you're travelling, e-readers are your friend! They save a decent amount of space in your carry on, and if you're a quick reader like me, it really helps to be able to store a virtual library in your bag. Here are some of the travel books that I'm looking forward to reading:
To Shake the Sleeping Self by Jedidiah Jenkins
I've been following Jedidiah on Instagram for a while now. His posts are always accompanied with really thoughtful, inspiring captions. The book follows Jed's sixteen month journey cycling from Oregon to Patagonia and the personal reflections he had along the way. It's been on my to read list since before it was published, I must grab a copy soon!
View on Goodreads | Buy the book
---
From Scratch by Tembi Locke
Set in the Sicilian countryside over three summers, From Scratch is a story of love, loss, travel, and finding a home. The book follows the author and her daughter in the tiny village in Sicily where her late husband was from. It's here she discovers the healing powers of food, community, and timeless tradition. This book was picked by Reese Witherspoon for her book club, and I'm definitely looking forward to reading it!
View on Goodreads | Buy the book
---
Wild by Cheryl Strayed
You've most likely heard of Cheryl Strayed, and may have even seen the movie based on this book. I actually own a physical copy of this one, it's definitely next on my list. Wild is the highly-acclaimed story of the author hiking the Pacific Crest Trail from California to Washington State… All by herself. The movie was both heart-wrenching and inspiring, and I'm excited to finally read the book and enjoy all the little details that are often omitted in movie adaptations.
View on Goodreads | Buy the book
---
What I Was Doing While You Were Breeding by Kristin Newman
This book was recommended to me by the Goodreads algorithm, and I quickly added it to my to-read list. This memoir details Newman's (mainly solo) travels in her twenties and thirties, falling in love with the planet – and more than a few attractive locals – along the way.
View on Goodreads | Buy the book
The Lost Girls by Jennifer Baggett, Holly Corbett & Amanda Pressner
The Lost Girls is the memoir of three friends living in New York City who decide to quit their stressful jobs to backpack around the world for a year. According to reviews, the authors are quite realistic in their depiction of long-term travel (rather than glamorising it), which I think will be quite refreshing to read! On the flip side, it's bound to make me add a bunch of new destinations to my bucket list.
View on Goodreads | Buy the book
---
Married to Bhutan by Linda Leaming
Bhutan's been on my bucket list for a long time. This Buddhist kingdom is the birthplace of the philosophy of "Gross National Happiness". It is the home of spectacular monasteries, beautiful scenery, and fascinating traditions. In Married to Bhutan, the author writes about her travels through South Asia and her time spent living in Bhutan – one of the few Americans to ever do so.
View on Goodreads | Buy the book
---
Lands of Lost Borders by Kate Harris
Lands of Lost Borders details Kate Harris' journey cycling from Istanbul to the Himalayas, covering around 10,000km over ten months. The Silk Road is a combination of ancient trade routes that wove their way from the Mediterranean to eastern China, and Harris made it her mission to cycle it from beginning to end. I am fascinated by this part of the world and am anticipating learning more about it through reading this book!
View on Goodreads | Buy the book
---
Hearing Birds Fly by Louisa Waugh
Be transported to a Mongolia in this passionate memoir. Hearing Birds Fly offers a realistic account of the author's experiences in a very remote Mongolian village near the Kazakh border. Here, people face day to day challenges that city dwellers like myself could never dream of. I don't know if I would be as brave as Louisa to electively live in such harsh conditions for an entire year, however I am keen to learn about this isolated part of the world through her words.
View on Goodreads | Buy the book
---
Life is a Trip by Judith Fein
This collection of essays by award-winning travel journalist Judith Fein encourages readers to embrace travel's power to transform their souls. Judith reflects on what her experiences have taught her about humanity, culture, and universal values. She is a true believer that travel can change and enhance your life, and I'd have to agree.
View on Goodreads | Buy the book
---
All Strangers are Kin by Zora O'Neill
I find languages incredibly interesting and in addition to being a travel memoir, this book also covers the author's attempt to gain fluency in Arabic. This book chronicles her travels through Egypt, the United Arab Emirates, Lebanon, and Morocco. All places which provide examples of how the language has evolved differently in different places. I'm hoping reading this might inspire me to get back into my own language learning!
View on Goodreads | Buy the book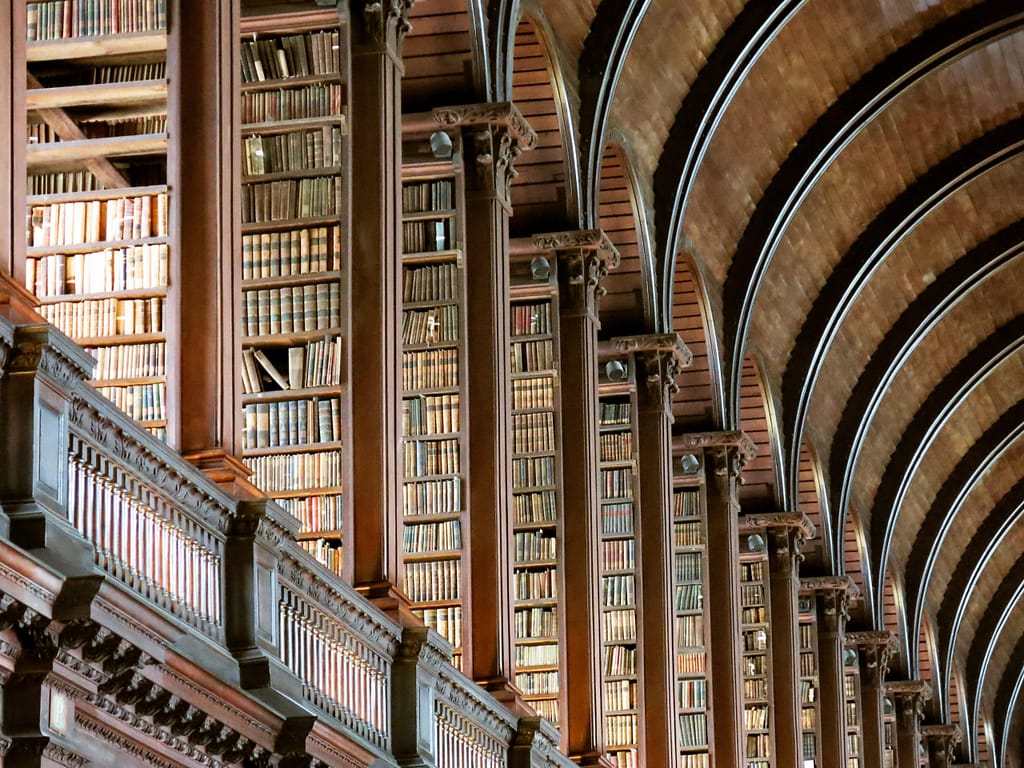 Photos from Unsplash, cover images from Goodreads. This post contains affiliate links.