Back in April I embarked on an autumnal road trip around some of the main highlights of New Zealand's South Island. I've lived in New Zealand all my life, and I'd only visited the South Island twice – both times when I was about 10 years old. When people from other countries think of New Zealand, I can imagine they are usually thinking of the stunning South Island scenery that is featured in a lot of our tourism promotions. The North Island definitely has a lot to offer too, but if you're only visiting NZ for a short while, you'll probably be touring the South.
This itinerary I planned for myself included a really great range of quintessential South Island landscapes. From wild beaches to mirror-like lakes, dramatic alpine peaks, crystal-clear turquoise water, undulating rural scenes dotted with poplars, walks through dense native bush, awe-inspiring waterfalls, and so much more. All made extra special by the red, yellow, and orange-leafed trees found all over this part of the country in autumn.
Day One – Arrive in Queenstown, drive to Dunedin
Day Two – Dunedin & the Otago Peninsula
Day Three – Drive to Mount Cook via Moeraki, Oamaru, and Lake Tekapo
Day Four – Hiking in Mount Cook National Park
Day Five – Drive to Wanaka via Twizel
Day Six – Wanaka & Haast Pass
Day Seven – Drive to Queenstown via Cardrona and Arrowtown
Day Eight – Queenstown
Day Nine – Milford Sound day tour
Day Ten – Depart Queenstown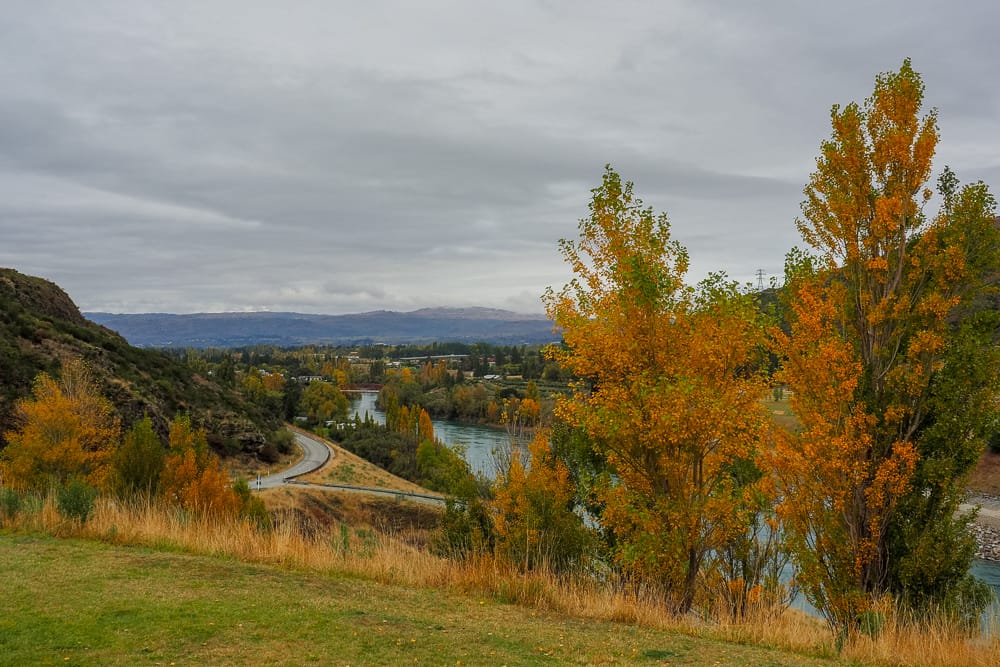 Day One – Arrive in Queenstown, drive to Dunedin
There are a few routes you can take when driving from Queenstown to Dunedin. Since I was in the South Island in autumn, I decided to take the route that I had seen recommended as the most scenic at that time of year. The autumn colours in Central Otago definitely lived up to their reputation and it was a really lovely drive with lots of cute small towns to stop in for coffee or a snack along the way. I stopped in Clyde, a little goldrush town located on the banks of the Clutha River, and a great place to break the journey for some lunch and a coffee.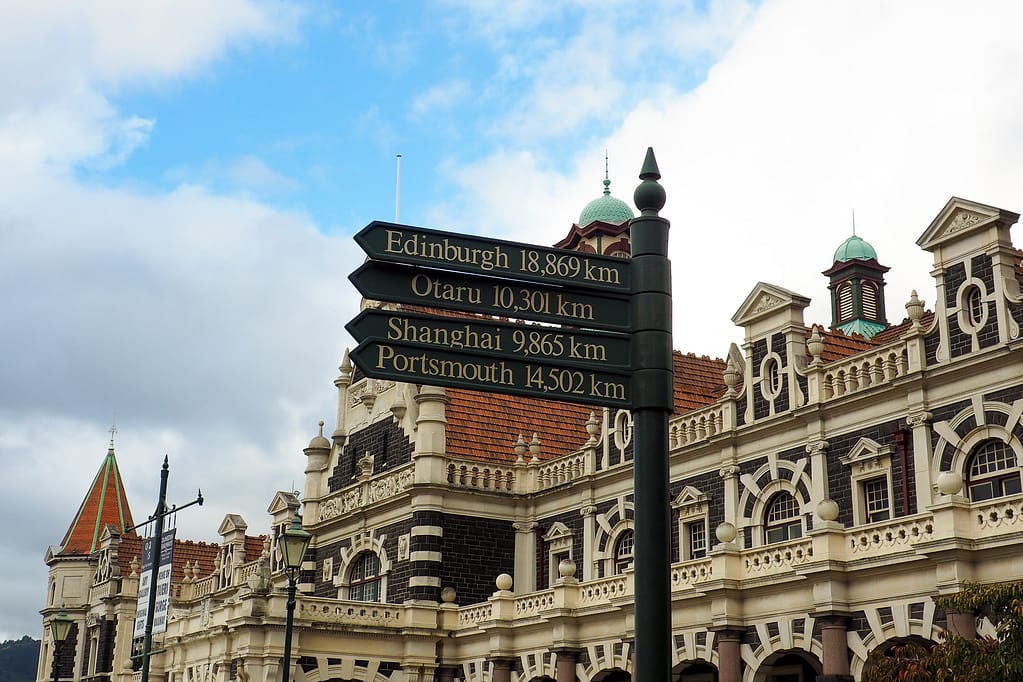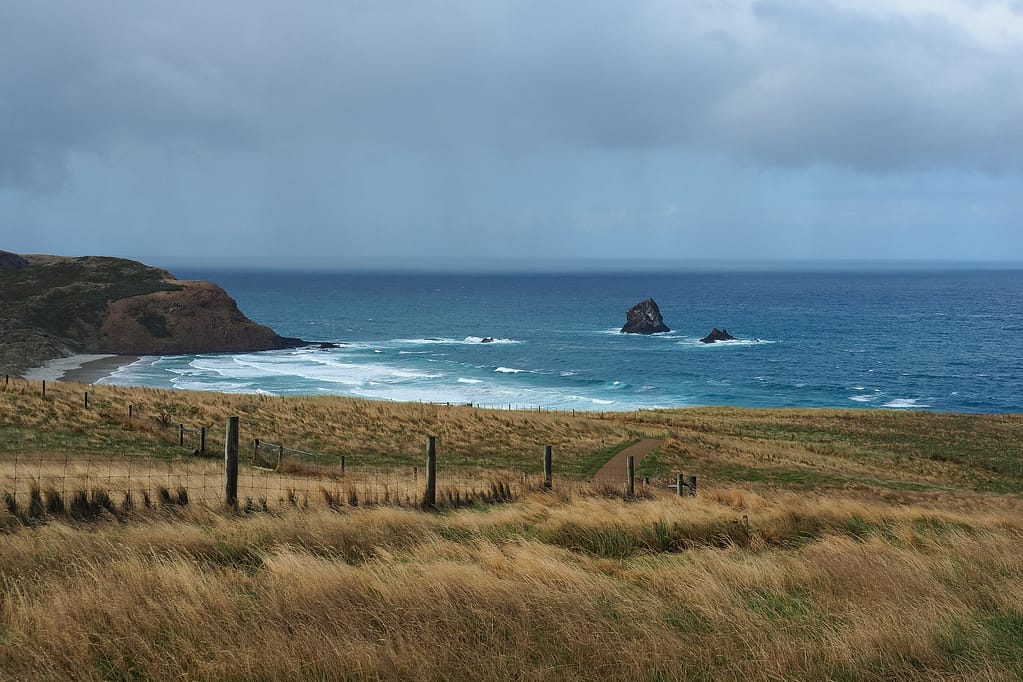 Day Two – Dunedin & The Otago Peninsula
Dunedin is a city known for its Scottish and Maori heritage and its grand Gothic architecture. The dramatic coastline of the nearby Otago Peninsula is home to yellow-eyed and blue penguins, sea lions, and colonies of albatross. Sir David Attenborough himself has deemed the peninsula a "very unique and special place", which in itself is a great reason to visit!
Larnach Castle — Holding the title of New Zealand's only castle, Larnach Castle is perched high on a hill on the Otago Peninsula. A nice place to visit for anyone interested in history and if you climb the precarious spiral staircase to the castle's "tower", you can get some great views of the peninsula.
Sandfly Bay — This beach is a great place to spot native fur seals and sea lions. A very picturesque bit of coastline located on the Otago Peninsula. Head further up the peninsula for an opportunity to spot penguins and albatrosses at one of the wildlife centres.
Otago Museum — If you catch a spot of bad weather while you're in Dunedin (as I did), head indoors at the Otago Museum for some great exhibitions about the history and wildlife of the area. Most of the museum is free to visit!
Dunedin Railway Station — There's bound to be a lot of people around as many tour buses stop here, but there's no doubt that this Gothic masterpiece is quite something to look at! It is one of New Zealand's most photographed buildings for a reason.
Otago Farmers Market — If you happen to be in the area on a Saturday morning, don't miss out on the local farmers market held on the platforms of the Dunedin Railway Station. Grab a coffee and a crepe for breakfast and peruse the various stalls!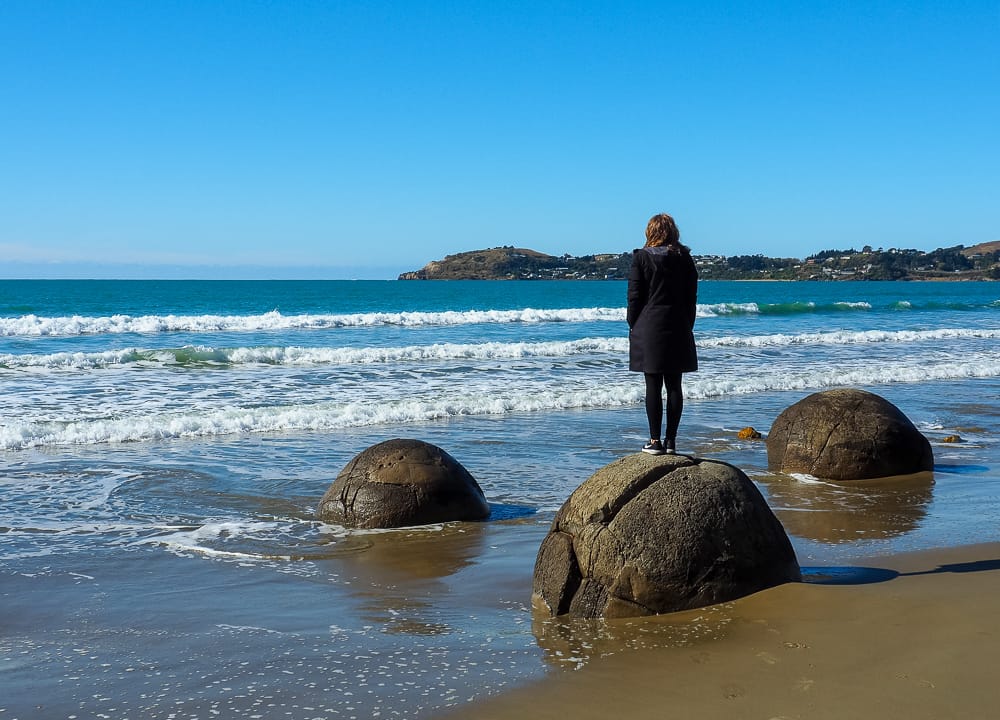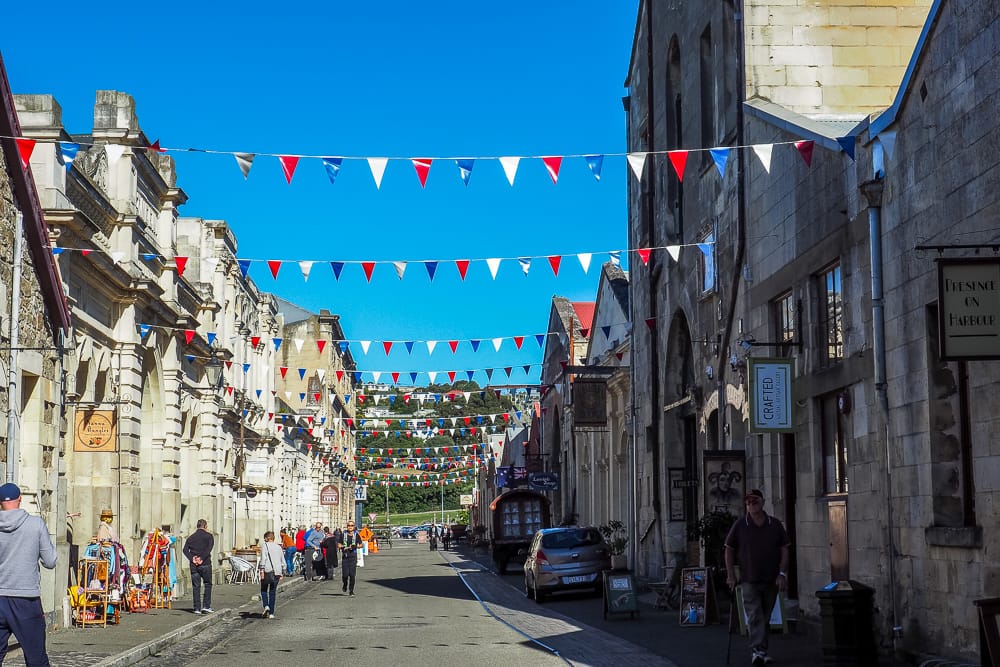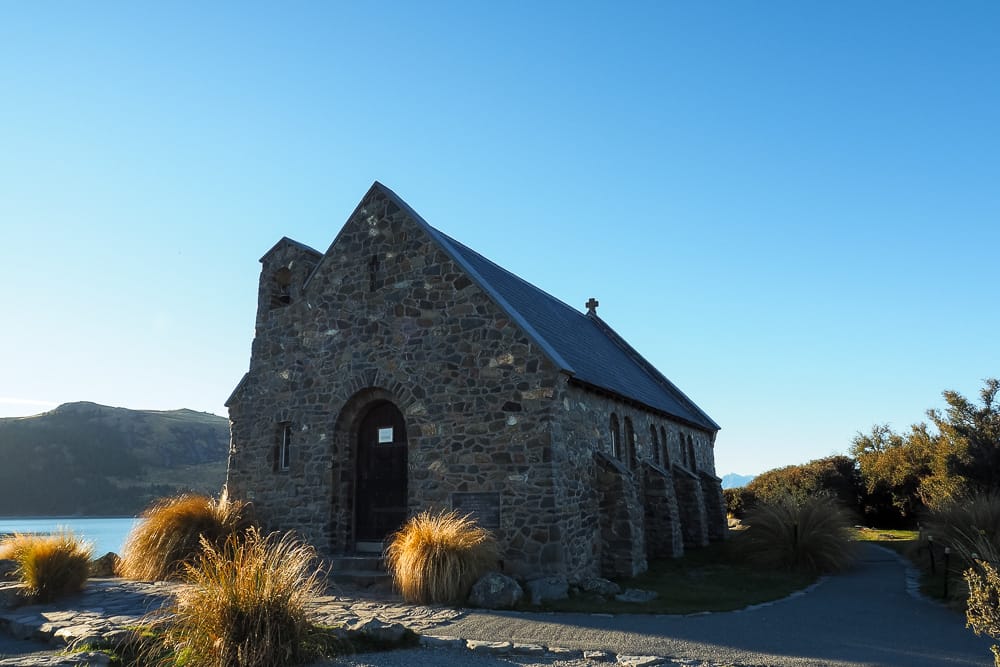 Day Three – Drive from Dunedin to Mount Cook
There's no doubt this is a long day of driving, but the places to stop along the way more than make up for it! For a bit less driving, you could stay a night in Lake Tekapo before getting to Mount Cook. I drove up the east coast, through the beautiful MacKenzie Country, and along Lake Pukaki as the sun set. And finally, reached the alpine village of Aoraki Mount Cook – 750m above sea level.
Moeraki Boulders — About an hour north of Dunedin you can find the Moeraki Boulders, a group of large spherical stones which have formed over millions of years.
Harbour Street Bakery, Oamaru — Stop in the "Steampunk capital" for a wander around the Victorian Precinct. Pick up a delicious hot pie from the Harbour Street Bakery. A perfect road trip lunch stop! If you're here in the warmer months, there's an ice cream shop right next door.
Lake Tekapo — The Church of the Good Shepherd and mirror-like Lake Tekapo itself are both very pretty and it's worth a quick stop if you're driving past the area. If you're here from late November to December, the blooming of the lupin flowers make Lake Tekapo a must-see.
Mount Cook Road — Probably the most beautiful road I've ever driven on. Mount Cook Road has an abundance of lookouts so you can easily pull over to take some stunning shots or simply take in the scenery.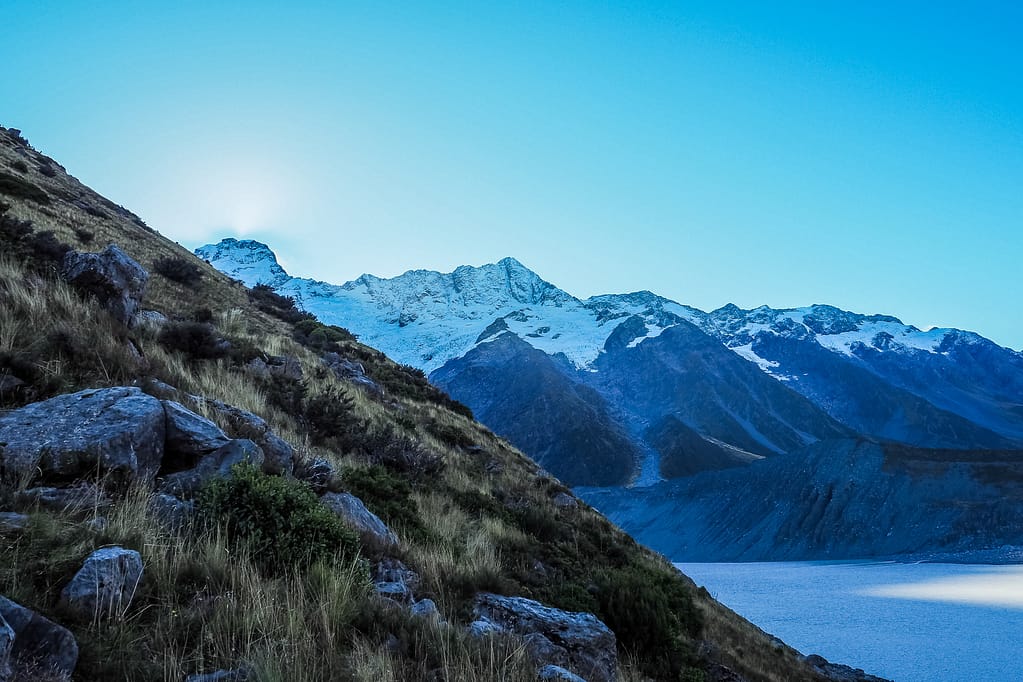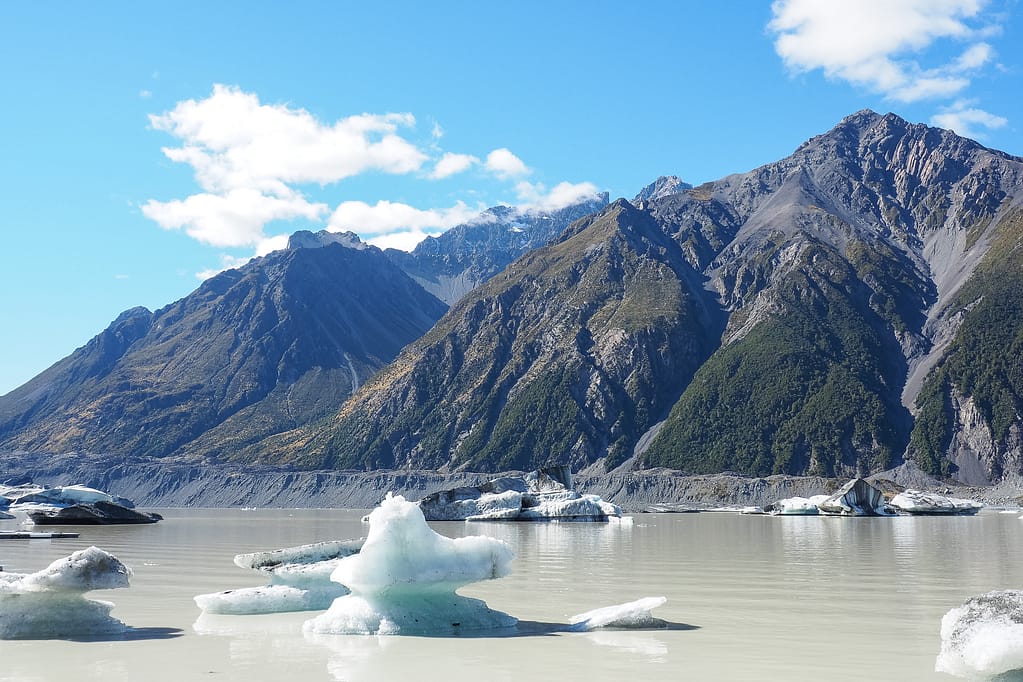 Day Four – Mount Cook National Park
I think it's safe to say that Mount Cook National Park has become my favourite place in New Zealand. I'm already itching to go back! Unfortunately the majority of the Hooker Valley Track was closed while I was there. I'm desperate to go back once it's open again because I've heard so many good things! Despite the closure, I still managed to do some great short hikes in the park and made the most of it.
Stargazing — This area is part of the Aoraki Mackenzie International Dark Sky Reserve and is therefore one of the best places in the world for viewing the night sky. On a clear night, get out of the village and let your eyes adjust to the universe!
Hooker Valley Track — Probably one of the most well-known and most photographed hiking trails in New Zealand is the Hooker Valley Track. I can't speak from experience, but many friends have told me how much they loved it.
Tasman Glacier Walk — Quite a lot of stairs are involved in this short walk but the view of the glacier is well worth it! After seeing the glacier you can walk down to the shore of the glacier lake to see icebergs up close.
Governors Bush Track — I walked this little loop track first thing in the morning and only saw one person the whole way. The track is surrounded by native bush and you can hear a range of birds singing in the trees.
The Old Mountaineer's Cafe — For a break between hikes or a cold beer after a long day of walking, this homely cafe/bar/restaurant is a great place to unwind, with a great view to boot!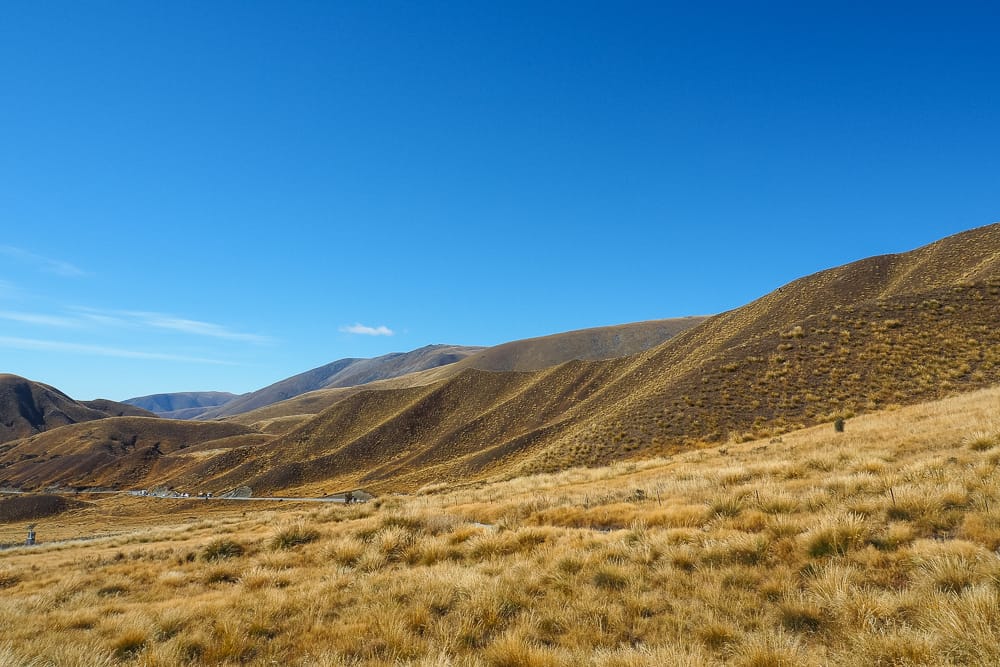 Day Five – Drive from Mount Cook to Wanaka
This drive is only a leisurely 2.5 hours, so you'll have some daylight left once you arrive in Wanaka. Along the way I stopped in Twizel for a coffee and to fuel up my car before continuing past Omarama and over the alien landscape of Lindis Pass all the way to lakeside Wanaka.
HYDRO Cafe — This cafe in the small town of Twizel was highly reviewed and for good reason! I had two flat whites here, and although I didn't try any of the food it all looked amazing.
Lindis Pass Lookout — I loved the otherworldly tussock grass landscape of Lindis Pass. I'm guessing it would look totally different in winter when blanketed in snow, providing the road isn't closed!
Tarras Country Cafe — Yet another South Island cafe providing great coffee! Tarras is a small rural town you pass as you get closer to Wanaka and this quaint little coffee shop is a lovely place to stop at.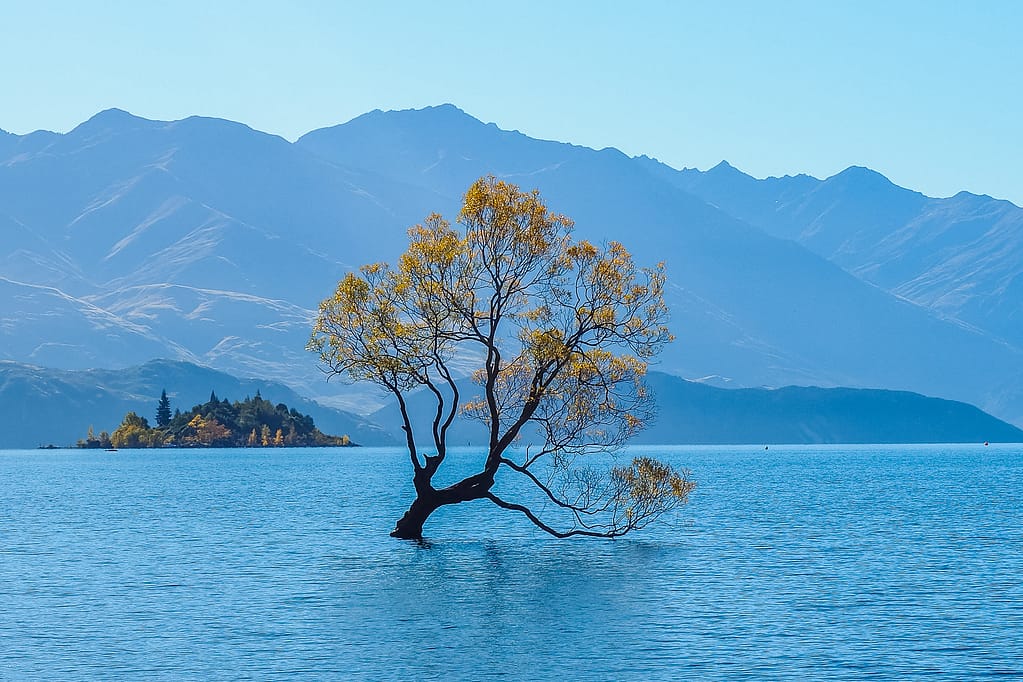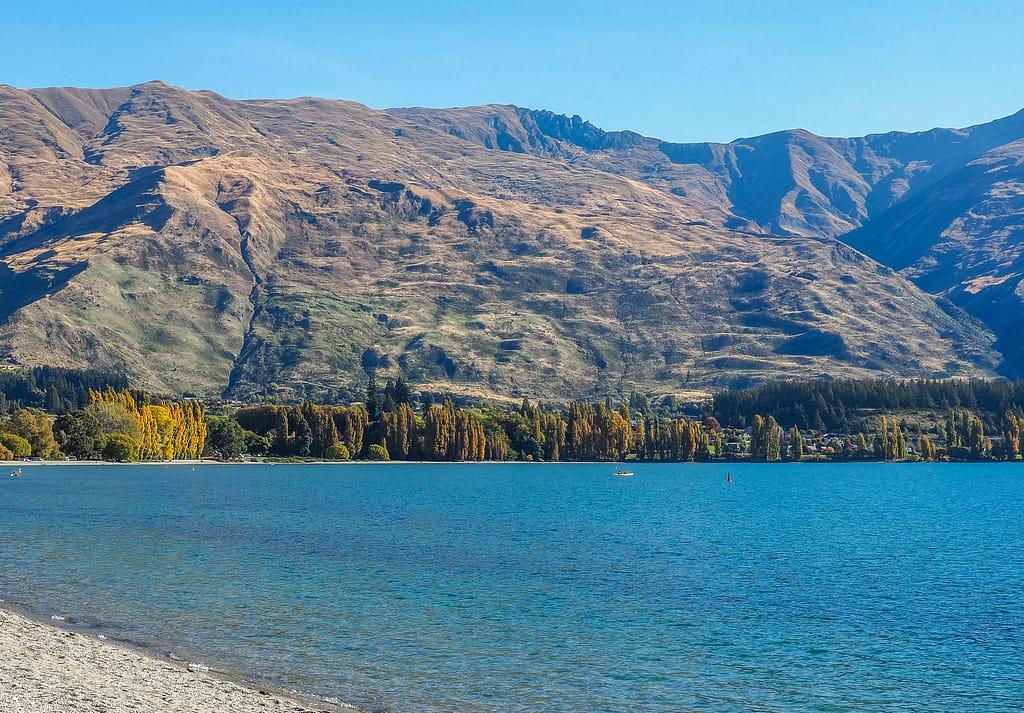 Day Six – Wanaka & Haast Pass
Wanaka is an absolute gem. Less busy than Queenstown but with its own brand of low-key adventure tourism, there are plenty of activities to do in Wanaka. Paddleboard or kayak on the lake, make the obligatory visit to #ThatWanakaTree, see a movie from the comfort of an old convertible car, or indulge in some of Central Otago's best wines, there's something for everybody. I spent half of my day here driving along the scenic Haast Pass road, stopping to marvel at aquamarine streams and thundering waterfalls before returning to Wanaka for gelato and a movie. What a great day!
Lake Wanaka — Grab a waffle cone of delicious gelato at Black Peak Gelato and wander along the shore of the lake. If you walk for long enough, you'll reach Wanaka's famous tree.
Relishes Cafe — I took my laptop on a date to this cafe/restaurant for some delicious hot chips and a glass of locally-produced Sauvignon Blanc!
The Blue Pools — My favourite stop along Haast Pass was the Blue Pools. Walk through the bush until you reach swing bridges which cross over the bluest water I've ever seen in my life.
Cinema Paradiso — Do yourself a favour and see a movie at this delightfully quirky movie theatre. Here you can sit on a couch, reclining chair, or even in a convertible car!
The Coffee Shack — I began both of my mornings in Wanaka with a flat white from The Coffee Shack. They definitely know their coffee!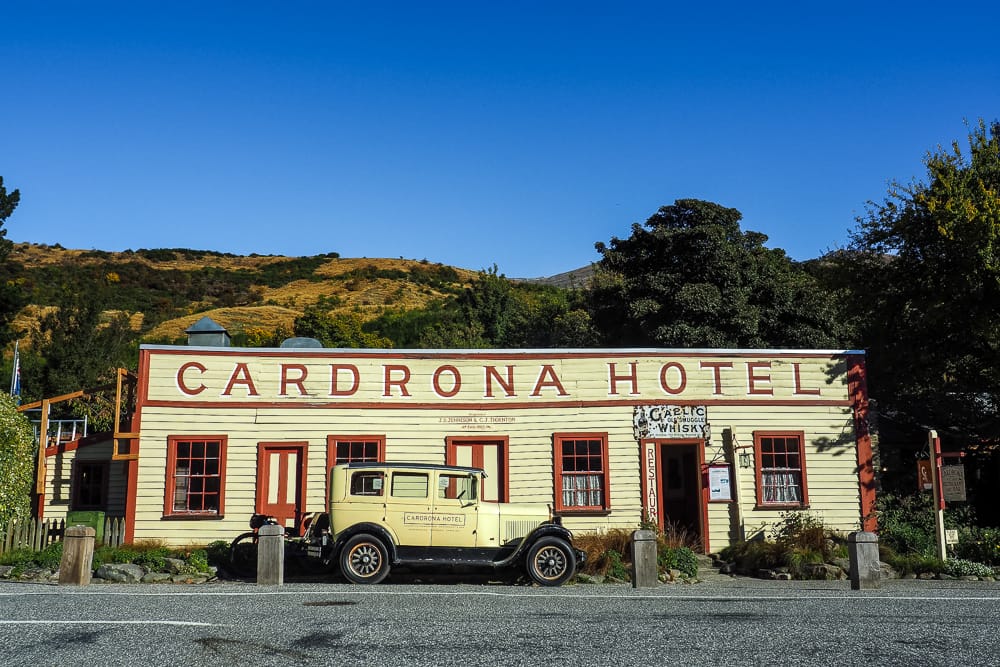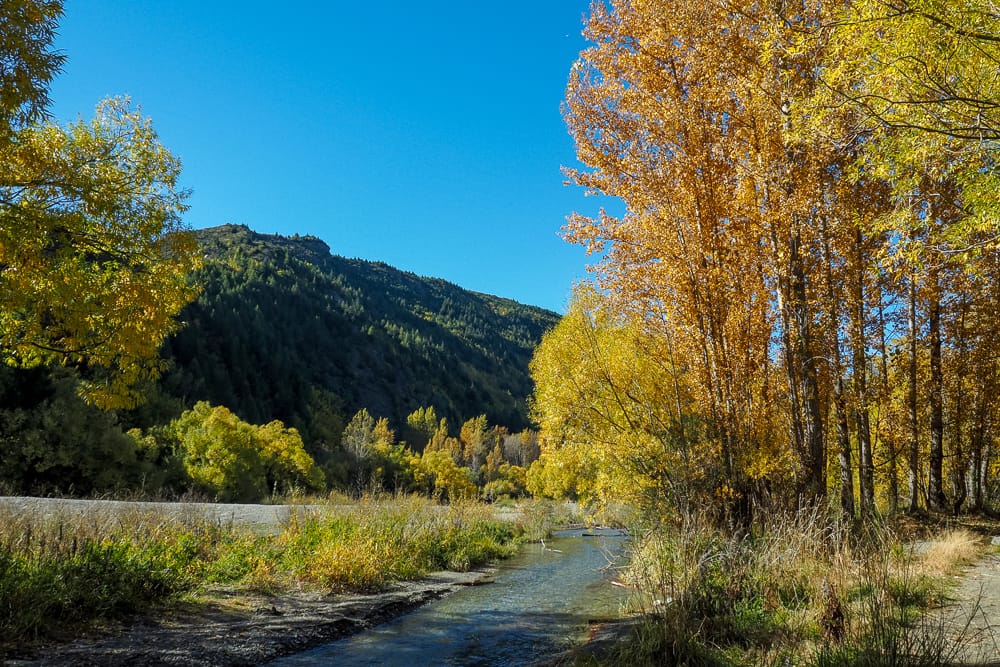 Day Seven – Drive to Queenstown via Cardrona and Arrowtown
Buckle up kids, this day's drive is quite something! To get to Queenstown, I took the scenic Crown Range Road which included seeing the iconic Cardrona Hotel. After Cardrona, I found myself manoeuvring around a number of exhilarating hairpin corners to Arrowtown. Don't forget to stop at the lookout over the valley before the road starts its decline, it's a great view! Stop for lunch in this historic gold mining town and stretch your legs with a walk along the Arrow River afterwards.
Cardrona Hotel — Stop here for a delicious meal at the award-winning restaurant (I've heard the seafood chowder is amazing) or simply to snap a photo of one of New Zealand's oldest and most iconic hotels.
Provisions of Arrowtown — Provisions is situated within a historic miners cottage and gardens in Arrowtown. If it's a nice day, sit outside in the sun and enjoy some delicious seasonal food and good coffee.
Lake Hayes — When you leave Arrowtown, take Arrowtown-Lake Hayes Road to make a stop at stunning Lake Hayes. Its mirror-like surface is stunning and the autumnal foliage I saw at the time made it even better.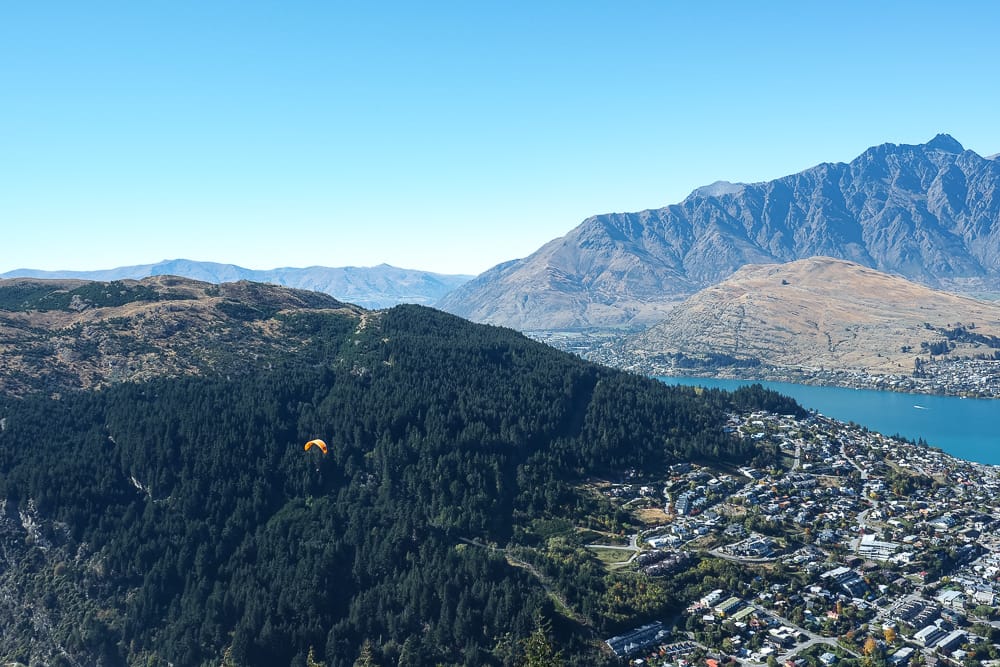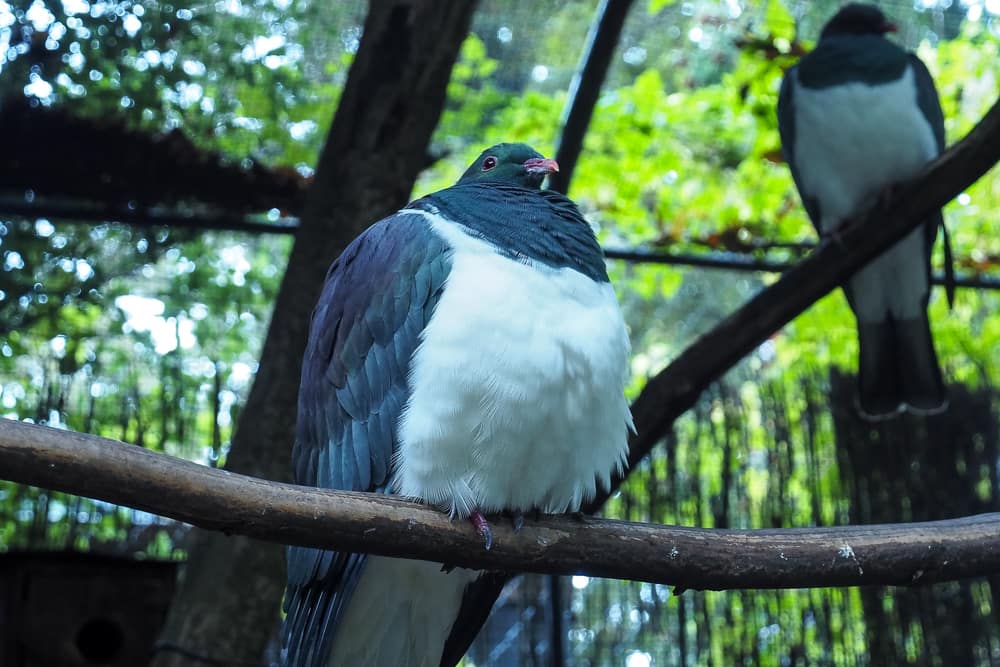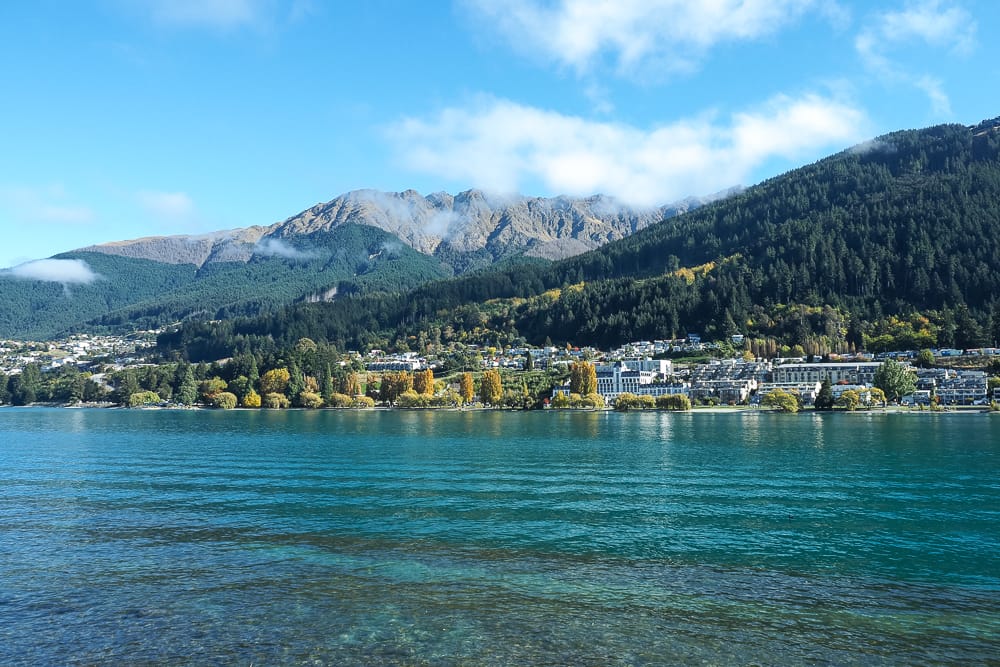 Day Eight – Queenstown
Welcome to the adventure capital of New Zealand, set on the shores of our longest lake, Lake Wakatipu. Queenstown is well known for its adventurous activities; paragliding, bungy jumping, skydiving, jet boating, you name it! Not much of an adrenaline junkie? There's hiking, wine tasting, shopping, and a whole lot of eating to be done here too. They also have – like everywhere else I visited in the South Island – amazing coffee here.
Bob's Peak — If you love hiking up steep hills, you can take the Tiki Trail up to this amazing viewpoint. An alternative to trudging up the mountain is taking the Skyline Gondola to the top. Once you're out on the viewing deck you can look out over the city and the stunning Remarkables mountain range.
Mackenzie Coffee Co. — Sorry Auckland, the South Island definitely has you beat on coffee. This little espresso bar down quiet Cow Lane was the best of the lot. My flat white even came with a much appreciated jaffa on the side.
Kiwi Birdlife Park — This highly rated nature park features a number of New Zealand's native wildlife. There are live shows where you can see a number of native birds up close and personal. Try to see one of the kiwi feedings if you can!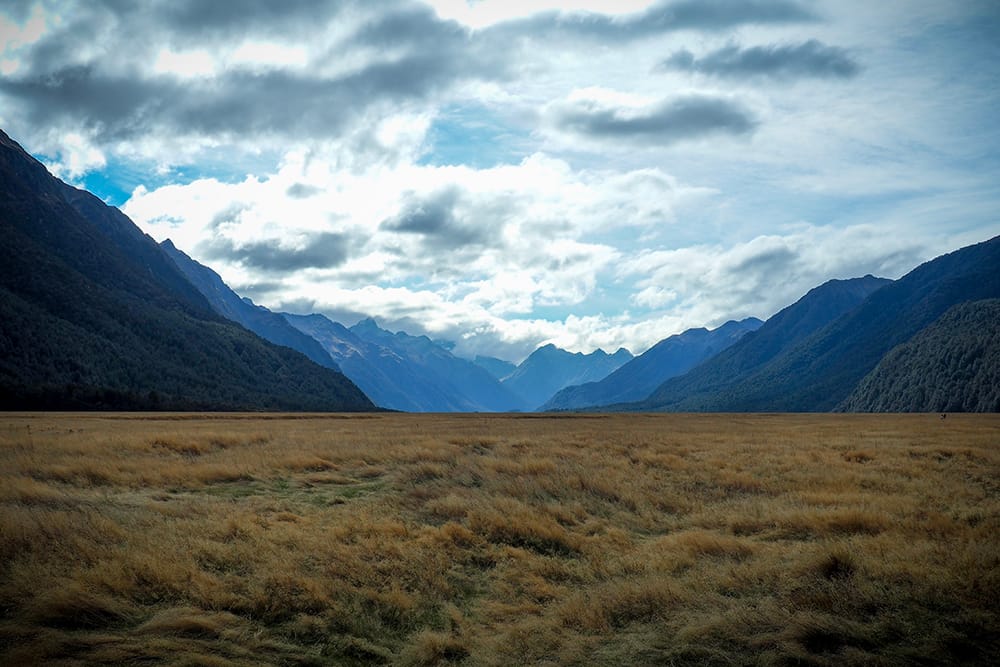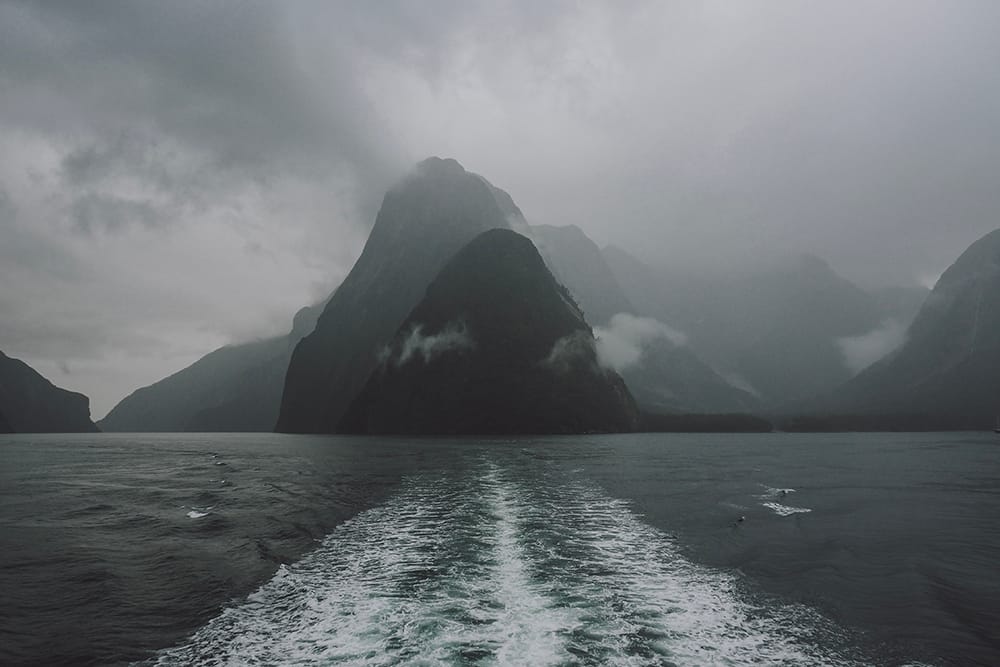 Day Nine – Milford Sound day tour
Another South Island "must-see" that I've heard so many people rave about is Milford Sound. Something I learned on my tour is that Milford Sound isn't actually a "sound", it's a fjord! Here you have the chance of spotting wildlife such as fur seals, dolphins, and even penguins. On the road to Milford you'll be able to witness an abundance of different scenery. From lakes to farmland, rainforest, manuka trees (honey!), eerie beech forest, waterfalls, valleys, jagged mountains, and more! I've heard that the experience can be completely different depending on the weather… Milford Sound is known as the wettest inhabited place in New Zealand. So don't forget your raincoat, you may need it!
JUCY Cruise — I rented a car from JUCY on this trip and this allowed me to have a discount on one of the JUCY Cruise tours. I chose to do a full day Premium coach tour + cruise departing from Queenstown. This was because I didn't want to drive the whole way to Milford and back myself. Also, Milford Road is renowned for being dangerous, so I preferred to let an expert drive. We stopped in Te Anau for lunch and our tour guide also stopped at a few points of interest along the way.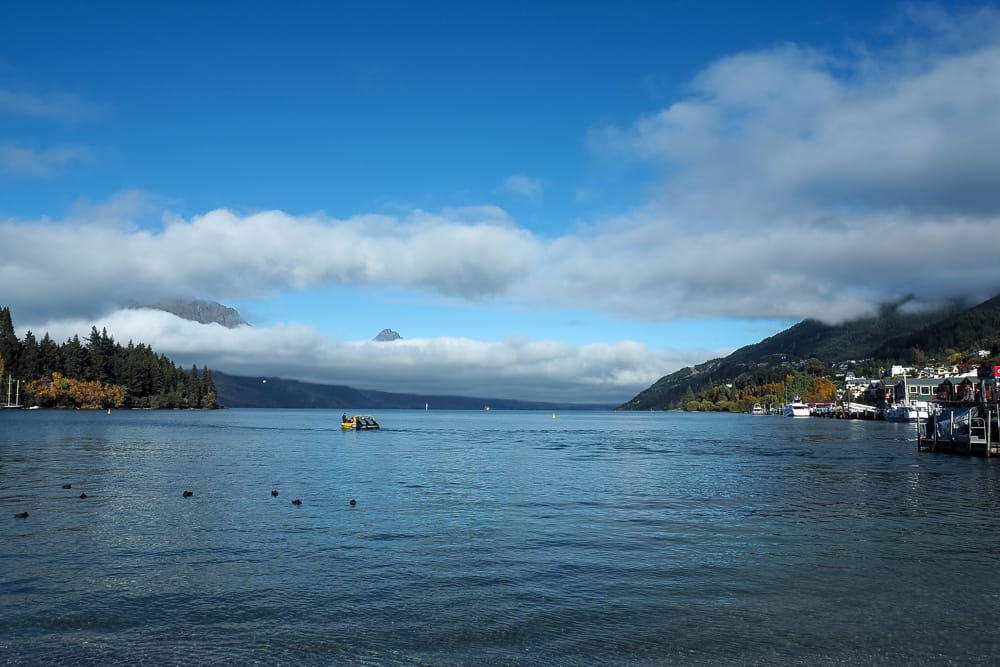 Day Ten – Depart Queenstown