The past month has been a bit of a hectic one. I've moved into a flat, applied to many jobs, attended interviews, and finally got offered my first job in London! I visited Bath while I was on a spontaneous three night trip to Bath and Bristol. However, you could easily do a day trip from London – it's about 1.5 hours by train from Paddington.
Bath was incredible, definitely one of my favourite places in England so far. It sounds clichéd, but walking around Bath definitely feels as if you've stepped back in time. Distinctive limestone buildings line every street and it's worth taking some time to wander around aimlessly, soaking in the charm. The tourist attractions range from costly to free, and are all within walking distance of each other. I tried to fit in as much as I could in my day there.
The Roman Baths
Bath's most well-known attraction, and the city's namesake, the Roman Baths are very popular and can get quite busy. I got there just before the gates opened at 9am so I could be one of the first people in. This was a great move, as it made it much easier to take photos and to just take in the atmosphere of the ancient site before the crowds arrived.
Why is the water so green? Algae. Back in Roman times there would have been a roof over the bath, keeping sunlight out and preventing algae growth. The water has been deemed unsafe for swimming since the 70s, when a girl died of amoebic meningitis after swimming… There are always a few idiots each year who decide to jump in the water anyway, but please don't. If you really want to swim in thermal water, head around the corner to Thermae Bath Spa for a much safer option.
— Roman Baths Abbey Church Yard (Adult ticket: from £14.40 online)
Sally Lunn's
I visited Sally Lunn's after hearing that it was the oldest standing house in Bath, built in 1482! Here there is a tearoom and a tiny museum with a shop down in the basement. Back in New Zealand, a "Sally Lunn" is a bun with raisins inside, raspberry icing and shredded coconut. Turns out, our definition isn't totally correct. I didn't visit the tearoom, but I did head down the narrow staircase to the basement to buy a traditional "Bath bunn" – originally baked here by Sally Lunn in the 1600s. Tip: save the bun for later and have it toasted with some butter.
— Sally Lunn's Historic Eating House 4 North Parade Passage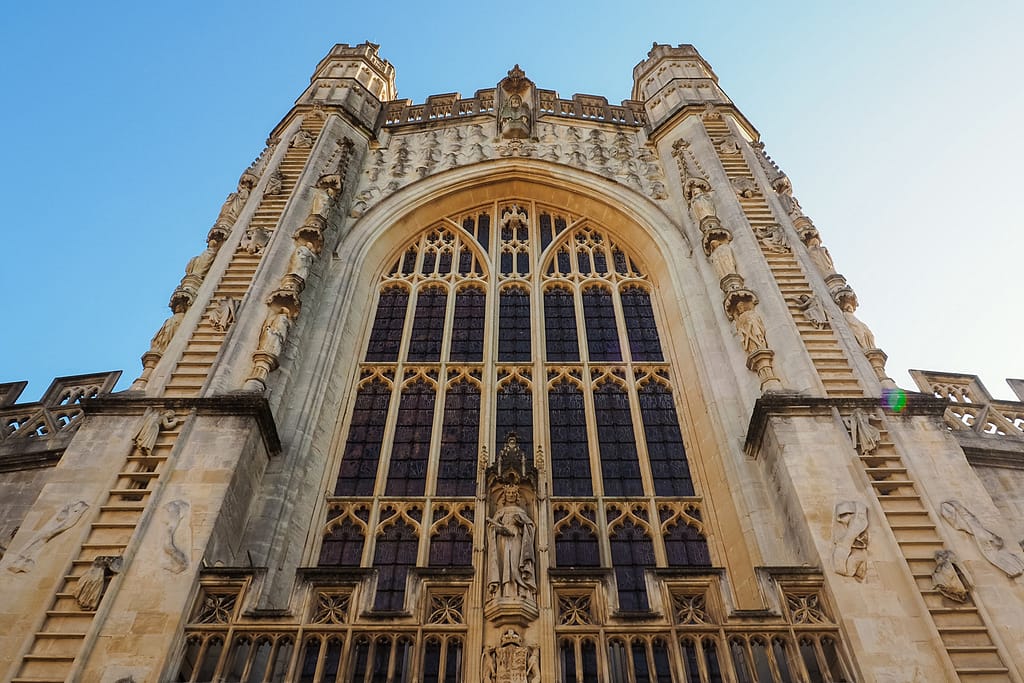 Bath Abbey
Fancy a view from up high over this picturesque city? At Bath Abbey you can do a tour which goes up the tower, offering almost 360º views around Bath. On the tour you also see the church bells and the back of the clock face up close and personal.
— Bath Abbey Tower Tour Abbey Churchyard (Adult ticket: £8)
Pulteney Bridge & Weir
One of four bridges like this in the world, Pulteney Bridge crosses the River Avon and has shops on both sides. Walking across it, you wouldn't even realise you're on a bridge! The horseshoe-shaped weir in the river was featured in the 2012 film adaptation of Les Miserables. There are a few cafes along the bridge itself where you can enjoy a bite to eat overlooking the water.
The Jane Austen Centre
If you're a fan of Jane Austen's work, this permanent exhibition will educate you more on Jane, her family, and their life in Bath. Here you can also dress up in Regency costumes for a photo and write a letter with a traditional pen and inkwell. If you don't want to pay for entry to the centre, you can still visit the gift shop or tearooms.
— The Jane Austen Centre 40 Gay Street (Adult ticket: £10.80 online)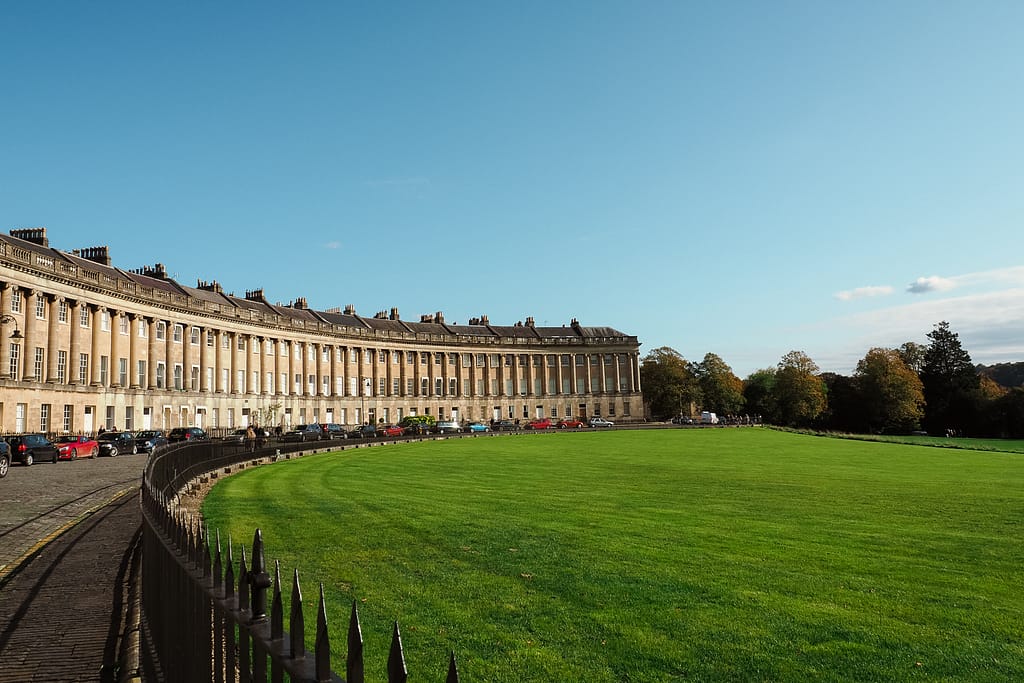 The Royal Crescent & The Circus
I then wandered down the Gravel Walk, straight out of Jane Austen's Persuasion, to the picturesque Royal Crescent. The curved row of 30 terraced houses were once the holiday homes of wealthy families who visited Bath to "take the waters". Heading east on Brock Street will take you to The Circus, a large roundabout with townhouses all the way around it.
After visiting Bath, I can definitely say that it's a town that anyone touring England should add to their itinerary – I'm certainly going to tell anyone who visits me in London that they must spend a day there! I may just have to go back for another visit in summer…
---