Near the end of January lies Auckland Anniversary Day, giving us Aucklanders an amazing three day weekend. This year, some old university friends and I booked a bach about 90 minutes north of Auckland in Magical Mangawhai. I didn't make that up, it's on the official sign! The bach was about two minutes away from the Mangawhai shops, across the road from some picturesque farmland.
With stunning beaches and a great Saturday market, Mangawhai is the perfect place for a weekend away from the big smoke. Because we were there on a long weekend it was busier than usual, so on the Saturday after visiting the market, we headed north to Langs Beach. About 15 minutes on a winding road surrounded by bush takes you to Langs, which is probably one of the nicest beaches in Aotearoa that I've had the pleasure to swim at.
The next morning, we had a barbecue breakfast and another morning swim. Sangria and a French-style lunch by the pool was next (fresh baguettes with ham and cheese). We then decided to head south – travelling along a scenic gravel road to Pakiri Beach. Pakiri is another favourite among holidaymakers, with a huge camping ground right before the dunes. From surfing to sunbathing, fishing, and frolicking, lots of people were making the most of the sunny Sunday at Pakiri.
We all walked down the beach to sit under some trees as it was a scorcher of a day! Reading a book with the sound of the ocean in the background is definitely one of my favourite summer activities. (Side note: I was reading So You've Been Publicly Shamed by Jon Ronson and I would definitely recommend it to all social media users. It was incredibly interesting and enlightening).
Some of us went for a quick dip in the super clear water where we spotted schools of small fish! This reminded me that just south of Pakiri is Goat Island Marine Reserve, popular for snorkelling and diving. I love snorkelling and there aren't too many places in New Zealand that are well known for it.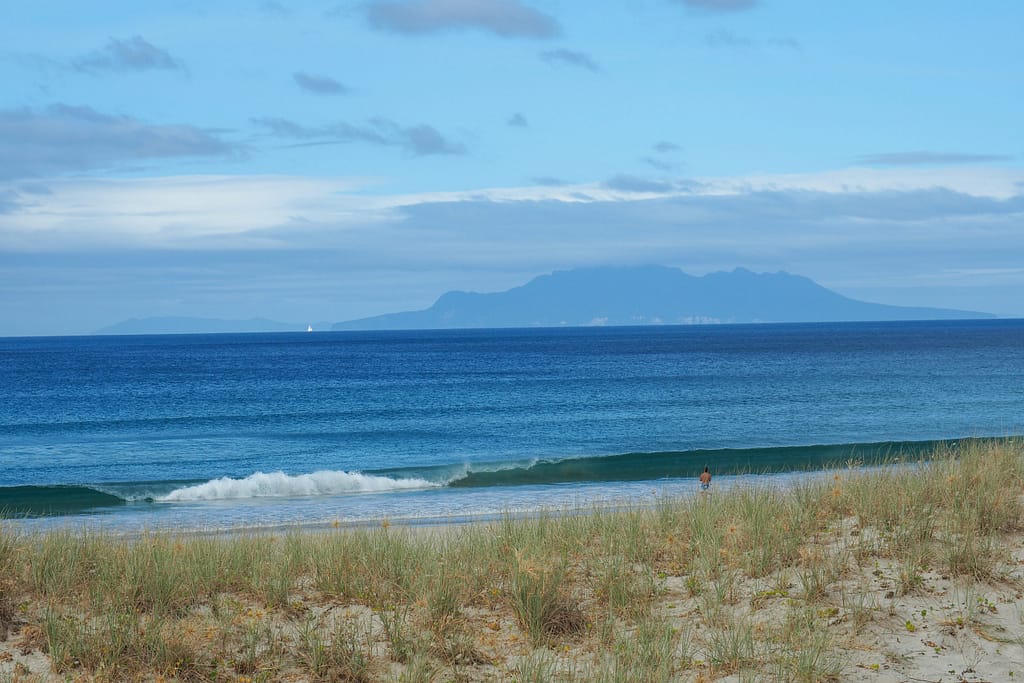 As we were mainly cooking meals at the bach, I only have two food recommendations for the area. For lunch on the Saturday we headed to The Dune (40 Moir Street, Mangawhai) where I had shrimp tacos. We also shared some delicious hot chips – I love me some fries. Our final dinner on the Sunday night was a kiwi classic, fish and chips, from Stingray Matts (7 Wood Street, Mangawhai Heads). Arguably the most perfect meal after a long day at the beach. With a lot of tomato sauce of course. A long weekend well-spent in beautiful Northland!