West of Auckland, New Zealand's largest city (but not the capital, mind), lies a coastline made up of beautifully rugged black sand beaches. About a 40 minute drive from the city, Auckland's west coast beaches have provided the backdrop for renowned film The Piano, and even a Taylor Swift music video! Out there, you forget you're still technically in Auckland, especially when trekking through forest to the top of a waterfall or strolling along an empty shore.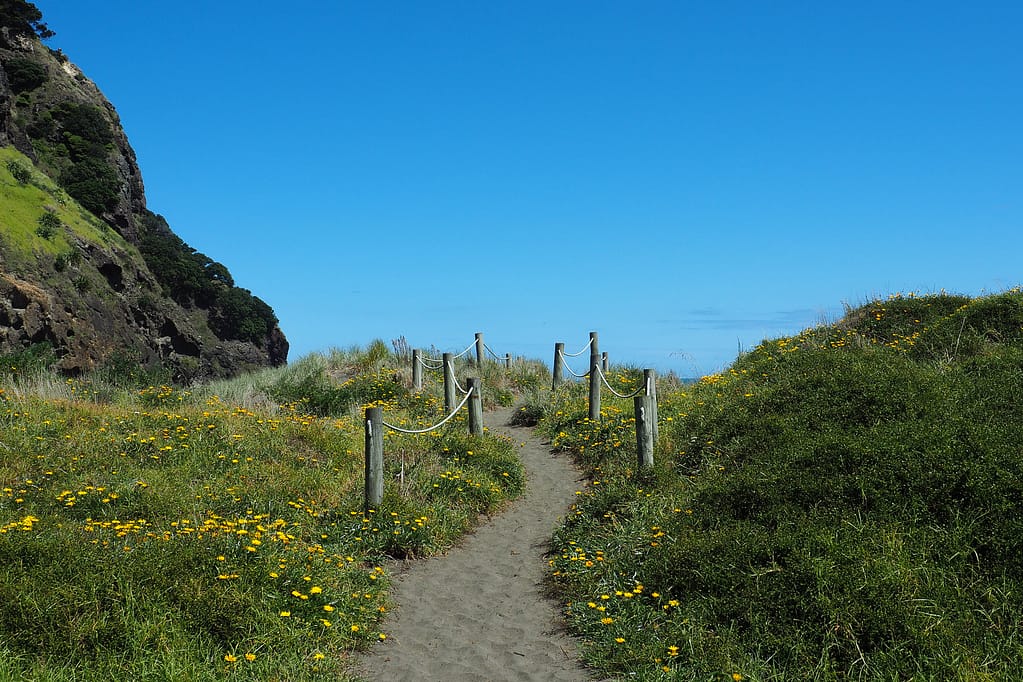 The beaches you can visit include Muriwai, Bethells (Te Henga), Piha, and Karekare. There are many walking tracks in the Waitakere Ranges, however a number are currently closed due to a disease affecting native kauri trees. You can find updated information on the status of walking tracks on the Auckland Council website here.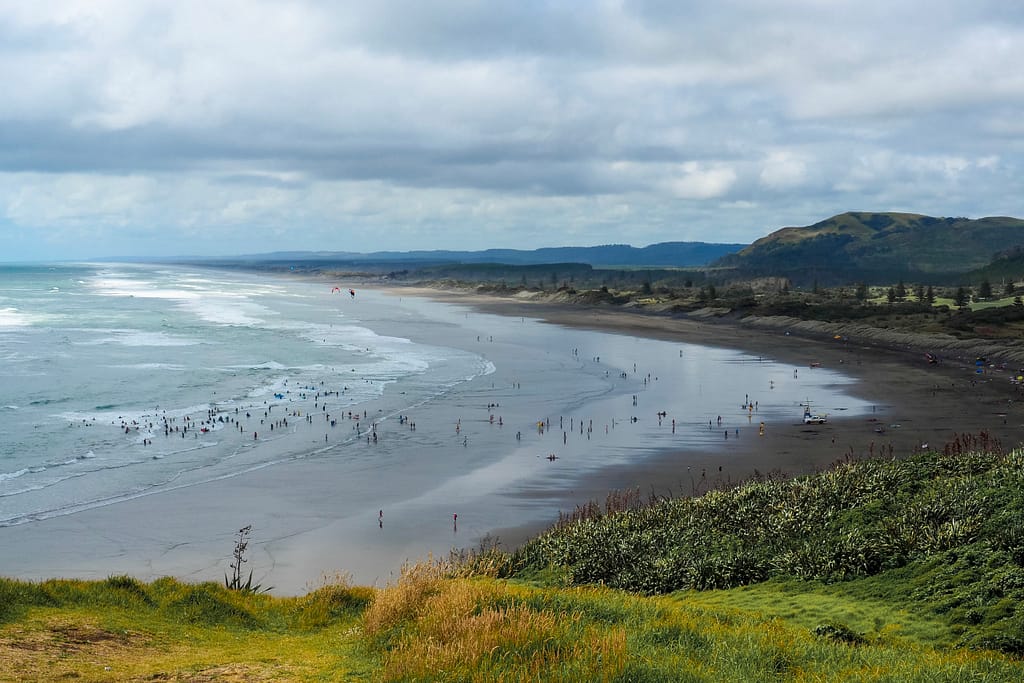 An important tip for swimming at these beaches is to always swim between the flags. You'll hear this all around Australia and New Zealand if you're a keen beach-hopper, and it's advice worth listening to. Rips and freak waves can come out of nowhere and drag you out to sea. Red and yellow flags are used by surf lifesaving clubs to easily monitor the safety of those swimming. Better safe than sorry! It's good to be aware that these aren't laid-back tropical beaches with waves lapping the shore. It's pretty wild out there, but that's what makes it awesome.
Muriwai
This beach stretches as far as the eye can see, perfect for adventurous activities from paragliding to quad biking, wind karting, and horse trekking! Muriwai is also home to a large gannet colony, with two lookouts allowing you to get a great view. My top tip is to bring something to cover your nose with as it's potentially the worst smelling place I've ever been. And I was born in Rotorua! This could perhaps be because I visited in summer, I've heard it's not so bad in the colder months. Don't forget your camera, as the gannet colony is very photogenic. You may even be able to get some close up shots of the birds as they sometimes hang out right by the fence.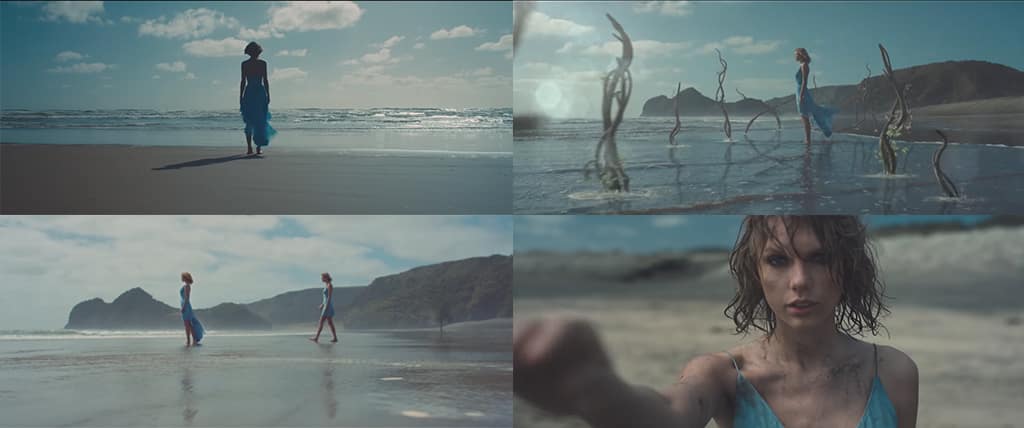 Bethells Beach
Also known as Te Henga, Bethells was made famous a few years ago for being included in Taylor Swift's music video for her song Out of the Woods. To get to the water you have to walk across the dunes for a bit, so be sure to bring your jandals because the black sand can get bloody hot in the sun! There's also a little cafe there over summer which has decent food and coffee, located between the carpark and the sand dunes.
Piha
Piha is probably the most well-known and popular of the bunch, and for good reason. As you round the corner and descend from the ranges to sea level, you are afforded amazing views of the beach and the iconic Lion Rock. Eyes on the road if you're driving! But don't worry, there are a few places to pull over and take pictures on the way down. Most people fight for a park at the crowded south end, but I'd recommend you follow the signs for North Piha, stop at the Piha Store for some of the best coffee in Auckland and continue down to the far north end of the beach where the North Piha Surf Lifesaving Club is. There's a decent changing room, flags to change between, and much less people.
Kitekite Falls
From Piha, you can go on a walk through the bush to Kitekite Falls. If you're here in summer, it's best to do this as early as you can as it gets quite busy with people swimming at the bottom of the falls! Once you reach the bottom of the waterfall, you can take a track that climbs to the very top of it where you can take some pictures to scare your mum with.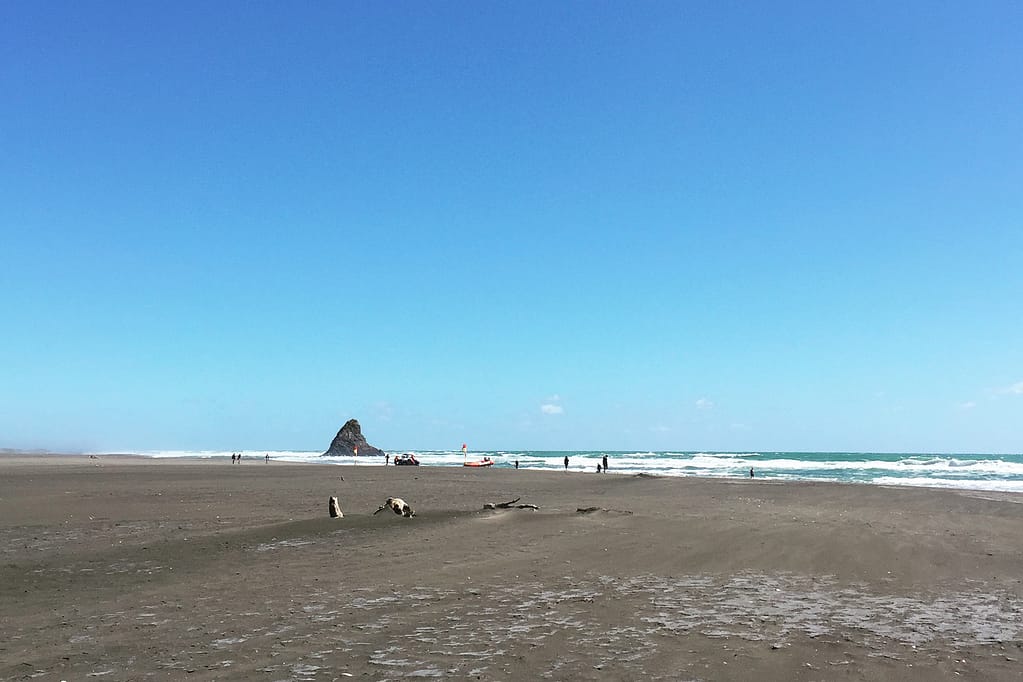 Karekare
Karekare is a special one. It's where much of Jane Campion's The Piano was filmed, it's not too populated, and is surrounded by peaks of greenery. The road there is narrow and a bit treacherous, I sometimes see campervans turn to head down it and let me tell you, I'm not envious of that task. I was scared enough in my little car. If you decide to go, just take it slow and be alert of other cars coming around the corners. The natural beauty is worth it.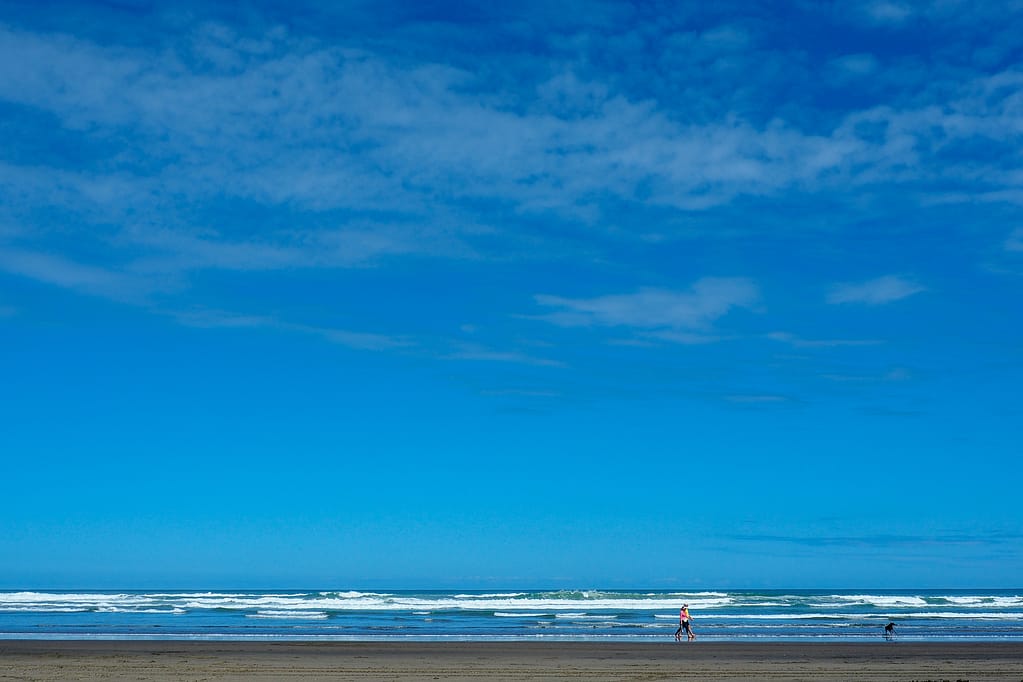 As with much of New Zealand, it's ideal to have your own transport to explore Auckland's west coast, but tours are probably able to be booked from an i-SITE information centre or online. Grab some mates, jump in a car, and make a day of it!