The historic cobblestoned villages of the Cotswolds feature some of the most sought-after scenery that England has to offer. From charming thatched roof cottages to the bucolic rolling hills of the countryside, it truly feels like you're stepping into the pages of a Jane Austen novel. Designated as an Outstanding Area of Natural Beauty, the Cotswolds spans across the English counties of Gloucestershire, Oxfordshire, Wiltshire, Somerset, Worcestershire, and Warwickshire.
Lacock and Castle Combe are located a 17 minute drive apart, in the south of the Cotswolds. Both villages are about 15 minutes from Chippenham and 35 minutes from Bath and Bristol. If you don't have your own means of transportation there are various private tours departing from nearby towns, or you can get a bus reasonably easily from Chippenham.
Lacock
Well known for its role as a filming location for Harry Potter, Lacock was also used as a location in the BBC's Pride and Prejudice (1995), Downton Abbey, Beauty and the Beast, and His Dark Materials. The majority of houses in the villages are from the 18th century or earlier, with Lacock's famous Abbey being founded way back in the early 13th century.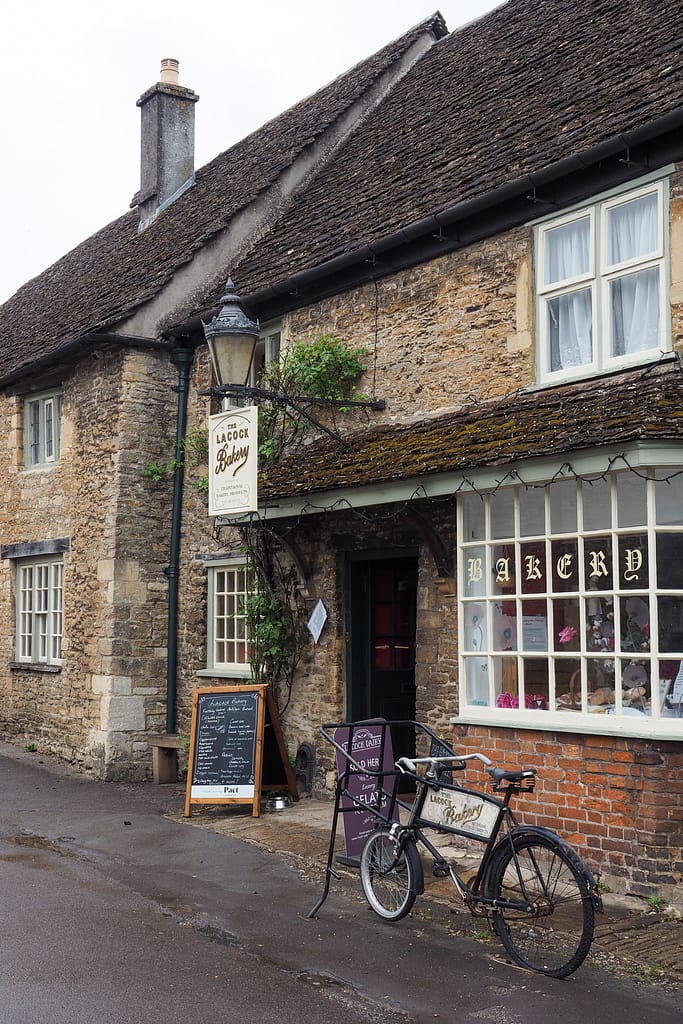 I visited Lacock on an overcast day, typical of England in the autumn, and spent most of my time admiring the quaint Tudor and brick façades of the village houses. The Abbey is probably the most-visited tourist site in Lacock, however due to the tickets costing £15 per adult and us having a lack of time, we decided against visiting this time. Instead, we found a public footpath across the road from the National Trust carpark that allowed us to walk around the outskirts of the Abbey and admire its grand exterior.
Overall, this village is a must-visit for any Harry Potter fans travelling to England, and anyone who is interested in seeing a well-preserved historic English village. I hope I am able to visit again, perhaps in the spring or summer, to spend some more time exploring!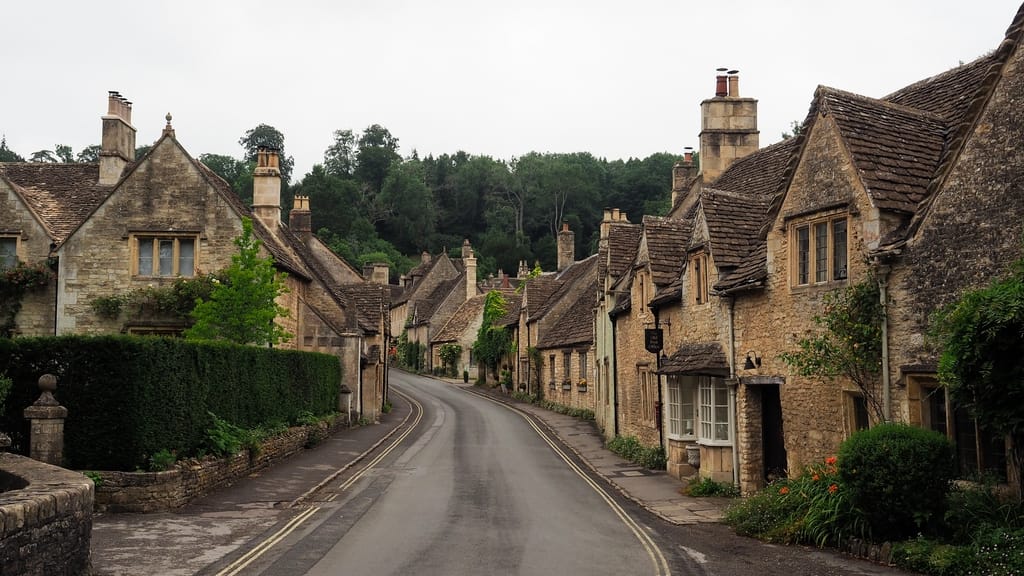 Castle Combe
Often dubbed the "prettiest village in England", Castle Combe looks like it's straight out of a fairytale. A settlement here was listed in the Domesday Book of 1086, and no new houses have been built in the historic area since approximately 1600. Like Lacock, Castle Combe is also a popular filming location and can be seen in Stardust, War Horse, and Downton Abbey.
The name Castle Combe comes from a 12th century castle which used to be located just north of the village, but was abandoned in the late 1300s. The castle was most likely built in around 1140, however all that remains today are earthworks. Roman occupation of the area is also possible, as remains of a Roman Villa have been discovered nearby.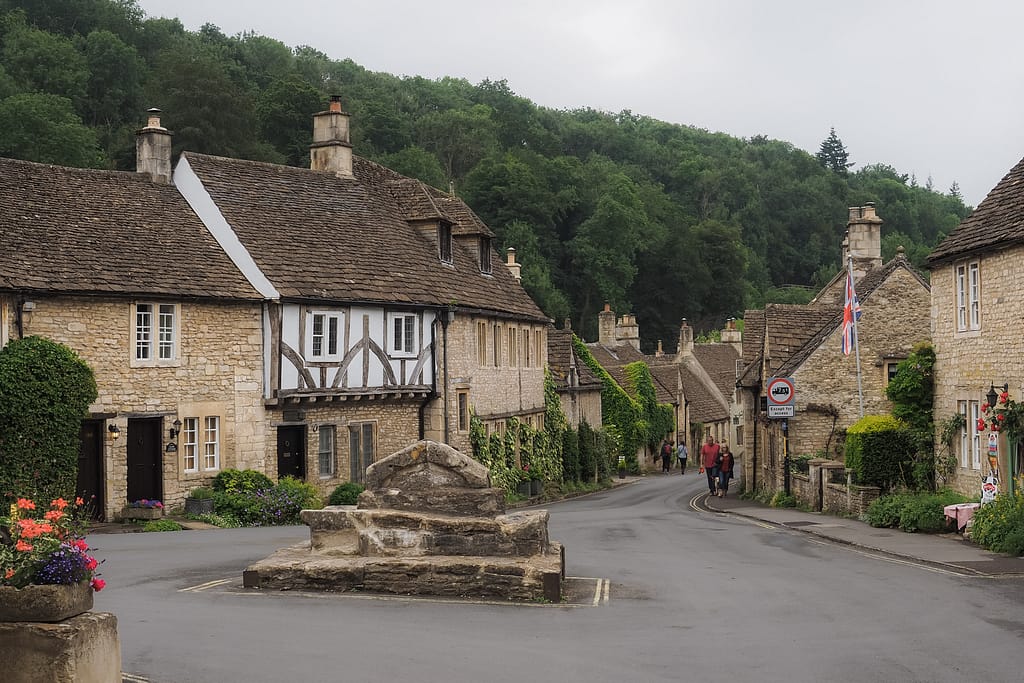 Similar to Lacock, walking around Castle Combe feels like stepping back in time. When you visit, it is recommended to park in the upper carpark and make your way down by foot. Along the way, you'll pass a few lovely thatched cottages set within the greenery that surrounds the road.
In my opinion, The Cotswolds should definitely be on your must-see list when visiting England. Lacock and Castle Combe are both great places to start, especially for fans of Harry Potter or period dramas in general. Both will make you feel like you have been transported into history (or at least onto a film set). Both villages are small enough for you to wander aimlessly around, camera in hand, without worrying about getting lost. I can't wait to take some visiting friends from New Zealand to visit!