I first visited Paris a few years ago and I'm planning to go back as soon as I'm able to. Paris is one of those cities that people seem to love or hate, the latter perhaps due to unrealistic expectations (sometimes to the extreme, see Paris Syndrome), but I loved it. Yes, it has a bit of grit to it – it's a city after all – but there's so much to see and do here, you've just got to know where to look!
Paris is divided into 20 arrondissements, neighbourhoods set in a spiral from the elegant premier (first) winding right out to the leafy vingtième (20th). If you're planning a trip to Paris but wondering which neighbourhood you should stay in, this guide may help. Read on for a brief description of the arrondissements, with a list of the top attractions you can see in each. On y va!
---
Jump to section: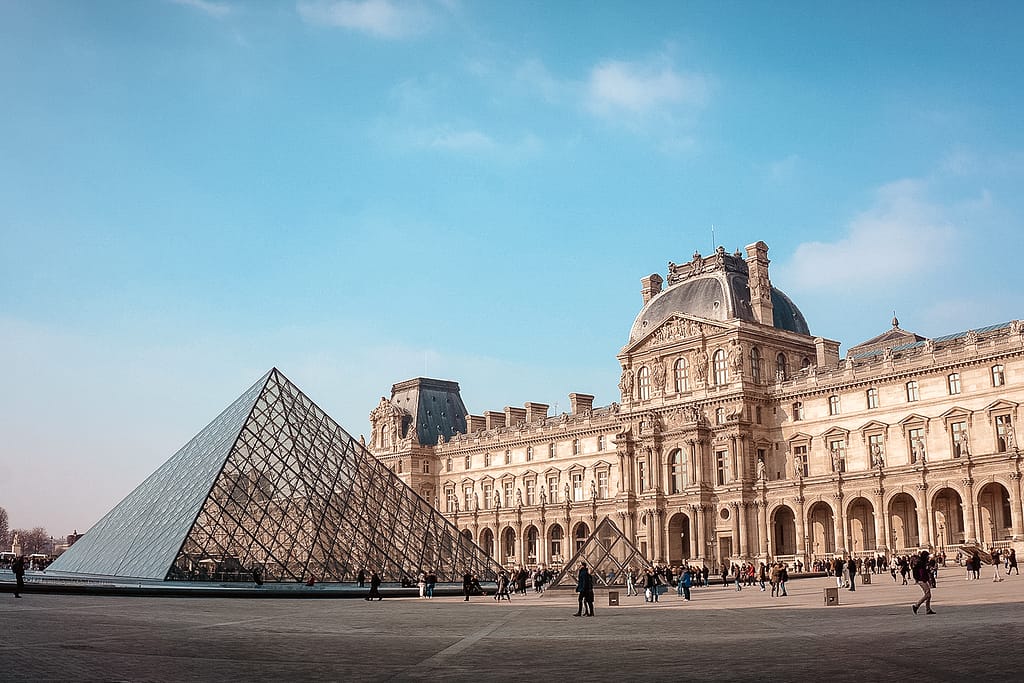 1st arrondissement – le premier
Centred around the Right Bank is the premier arrondissement of Paris, home of the world-renowned Louvre museum, Hausmann-era architecture, and plenty of designer boutiques for luxury shoppers. This area is teeming with beautiful historic buildings and monuments – and therefore many tourists, but a must-visit for anyone's first time in the City of Light.
Highlights:
Musée du Louvre (Rue de Rivoli)
Jardin des Tuileries (Place de la Concorde)
Île de la Cité – western side
Sainte-Chapelle (8 Boulevard du Palais)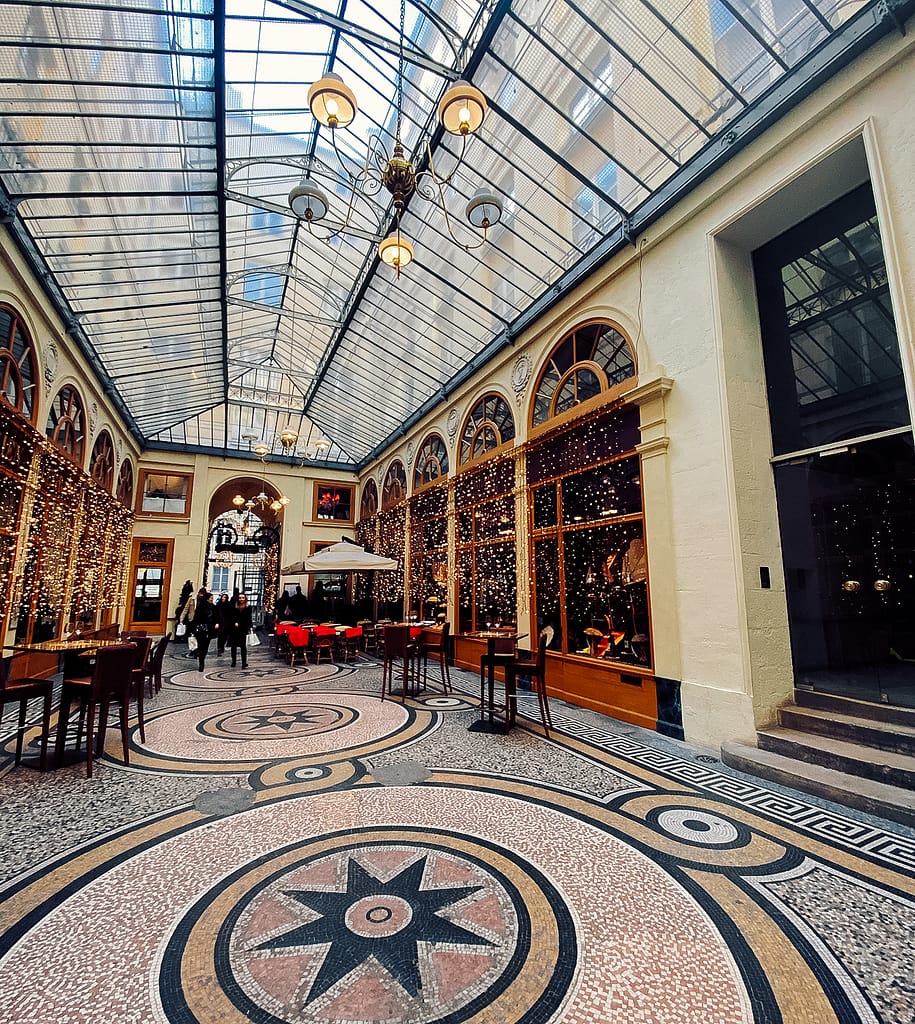 2nd arrondissement – le deuxième
Behind the elegant buildings of the Louvre lies the 2ème, Paris' smallest arrondissement. Here you will find charming 19th-century covered passages with glass ceilings to meander down, and even the shortest street in Paris – Rue des Degrès. Rue Montorgueil is one for the foodies, with boulangeries and restaurants galore, as well as high-quality kitchen supply stores.
Highlights:
Passage des Panoramas (11 Boulevard Montmartre)
Rue Montorgueil
Galerie Vivienne (5 Rue de la Banque)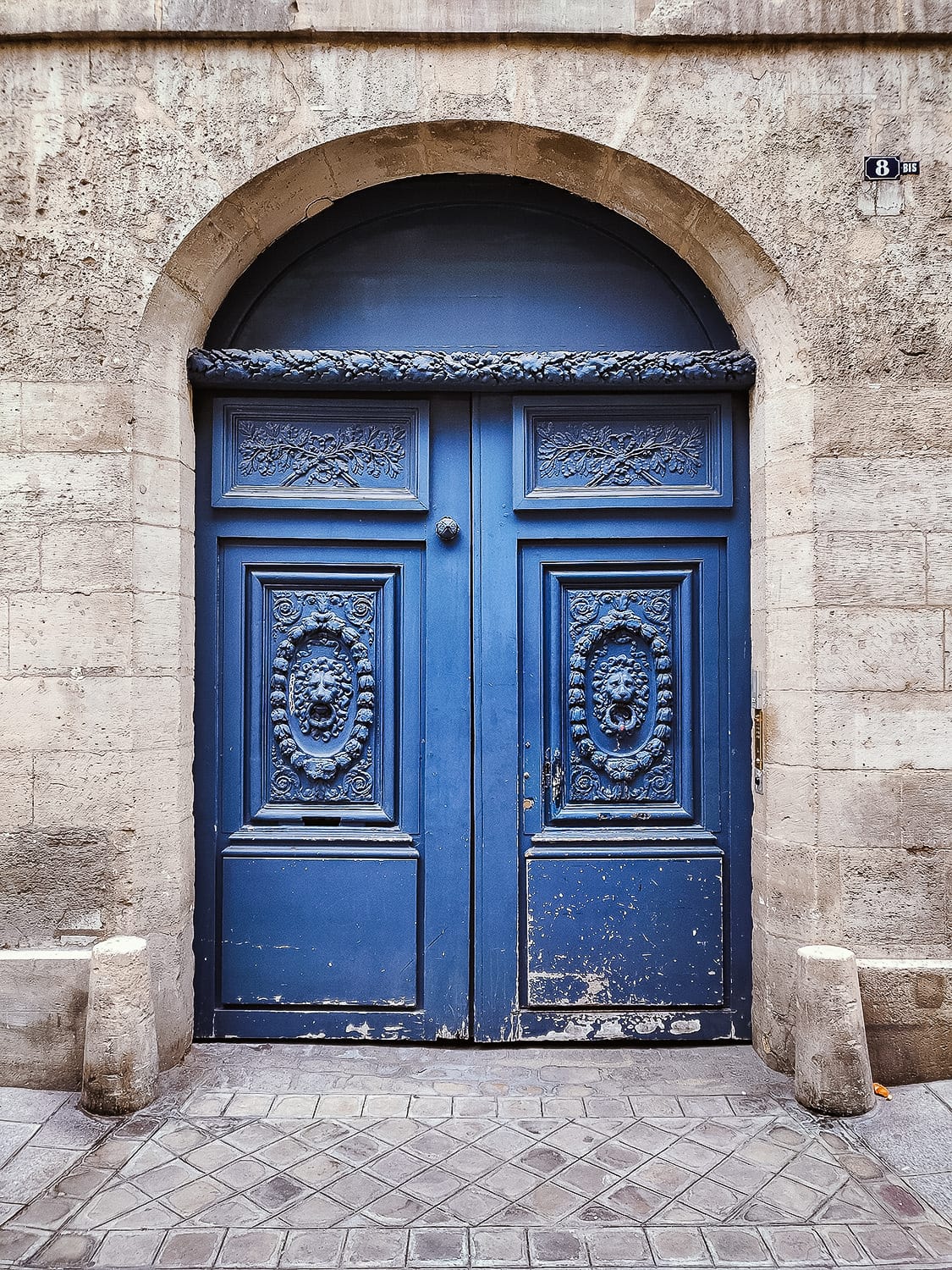 3rd arrondissement – le troisième
The 3ème arrondissement was once home to a medieval fortress built by the Knight's Templar. This part of Paris isn't as touristy as some of the others, however it's well-loved by locals due to its great combination of shopping, museums, tree-lined parks, market squares, and quieter residential areas. Great for a wander to get an idea of how some Parisians live.
Highlights:
Musée National Picasso (5 Rue de Thorigny)
Musée Carnavalet (18 Rue des Francs Bourgeois)
Chocolate shops
Marché des Enfants Rouges (39 Rue de Bretagne)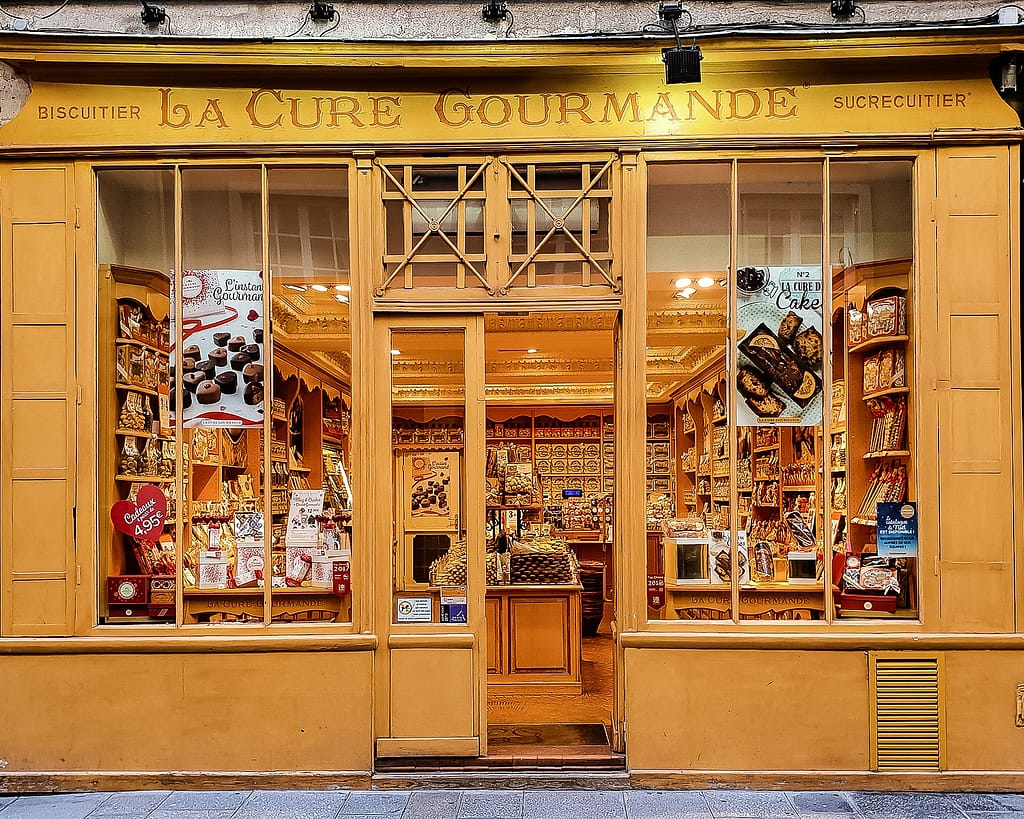 4th arrondissement – le quatrième
4ème is popular with both tourists and locals for good reason; from the modern art museums of Beaubourg to the Medieval and Renaissance architecture of the Marais, traditional Seine River booksellers, and more. Across the Pont Saint-Louis bridge from the Notre-Dame is Île Saint-Louis, worth a visit for some window shopping and amazing ice cream from legendary Berthillon.
Highlights
Île de la Cité – eastern side
Île Saint-Louis
Cathédrale Notre-Dame (6 Parvis Notre-Dame – Pl. Jean-Paul II)
Centre Pompidou (Place Georges-Pompidou)
Place des Vosges
5th arrondissement – le cinqième
Home of the Sorbonne, a piece of one of the first universities in the world (est. 1253) and the present-day Sorbonne Université, the 5th arrondissement is one of the oldest districts in Paris. Ancient history is revealed through sites such as Roman baths Thermes de Cluny and amphitheatre Arènes de Lutèce. The Latin Quarter (Quartier Latin) has a large student population, resulting in great secondhand shopping, jazz clubs, cheap food, and a lively atmosphere.
Highlights
Shakespeare & Company (37 Rue de la Bûcherie)
Jardin des Plantes (57 Rue Cuvier)
Musée National du Moyen Âge (28 Rue du Sommerard)
Panthéon mausoleum (Place du Panthéon)
La Grande Mosquée de Paris (2bis Place du Puits de l'Ermite)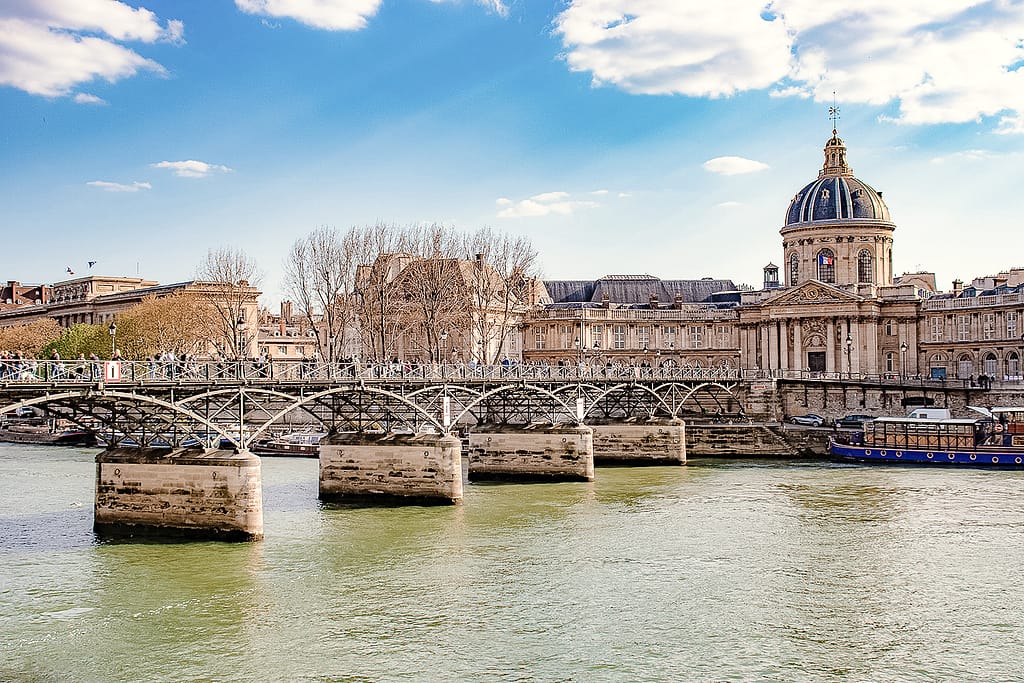 6th arrondissement – le sixième
If it's the glamour and old-world charm of Paris that you're after, you're bound to find it in the 6th arrondissement. Here you'll find renowned literary cafes such as Les Deux Magots, once frequented by famous authors and artists such as Simone de Beauvoir, Ernest Hemingway, and Pablo Picasso. 6ème is one of the more expensive areas of Paris, with high-end boutiques and picturesque streets perfect for an aimless wander.
Highlights
Les Deux Magots (6 Place Saint-Germain des Prés)
Abbey of Saint-Germain-des-Prés (3 Place Saint-Germain des Prés)
Jardin du Luxembourg and Luxembourg Palace (3 Place Saint-Germain des Prés)
Saint-Sulpice Church (2 Rue Palatine)
Le Procope (13 Rue de l'Ancienne Comédie)
Musée du Luxembourg (19 Rue de Vaugirard)
7th arrondissement – le septième
7ème is another high-end neighbourhood in central Paris, expect expensive hotel prices and very wealthy residents. This is an arrondissement that every first-time visitor to Paris is bound to visit – it's where you'll find the Tour Eiffel! The opulent Musée d'Orsay is also located here and is well worth a visit, even if just to admire the stunning architecture (pictured above right). Shopaholics simply must make a stop at Le Bon Marché, an iconic Belle Époque department store that also contains gourmet food market La Grande Epicerie. Perfect for those last-minute gift purchases for family and friends back home.
Highlights
The Eiffel Tower (5 Avenue Anatole France)
Musée d'Orsay (1 Rue de la Légion d'Honneur)
Musée Rodin (77 Rue de Varenne)
Musée de l'Armée & Hôtel des Invalides (129 Rue de Grenelle)
Le Bon Marché (24 Rue de Sèvres)
Rue Cler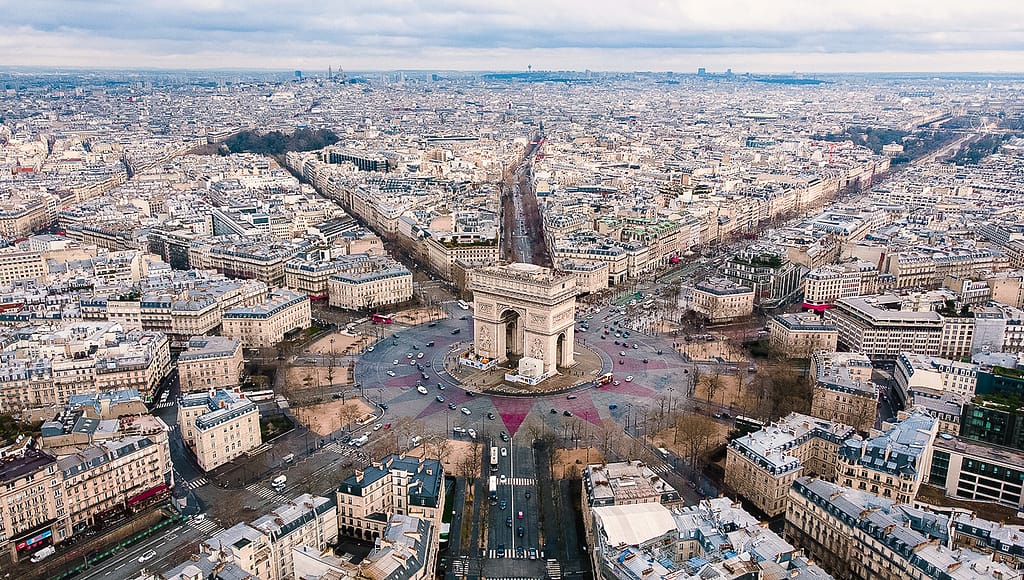 8th arrondissement – le huitième
Another area of Paris you're bound to visit as a first-timer is the 8th arrondissement. Starting at the Arc de Triomphe, 8ème sprawls eastwards around the famed Avenue des Champs-Élysées. You'll find almost every chain store here, from luxury to high-street, clothing to sweet treats – including famed macaron pâtisseries Ladurée and Pierre Hermé. Luxury shoppers (or curious window shoppers like me) can head to the Triangle d'Or, three adjoining streets where big-name fashion houses have their flagship stores. History buffs must make a stop at the Place de la Concorde, where King Louis XVI and Marie Antoinette were executed by guillotine during the French Revolution.
Highlights
Arc de Triomphe (Place Charles de Gaulle)
Place de la Concorde
Grand Palais and Petit Palais (Avenue Winston Churchill)
Ladurée (75 Avenue des Champs-Élysées)
Triangle d'Or (Avenue Montaigne, Ave George V, and Rue Francois 1er)
Église de la Madeleine (Place de la Madeleine)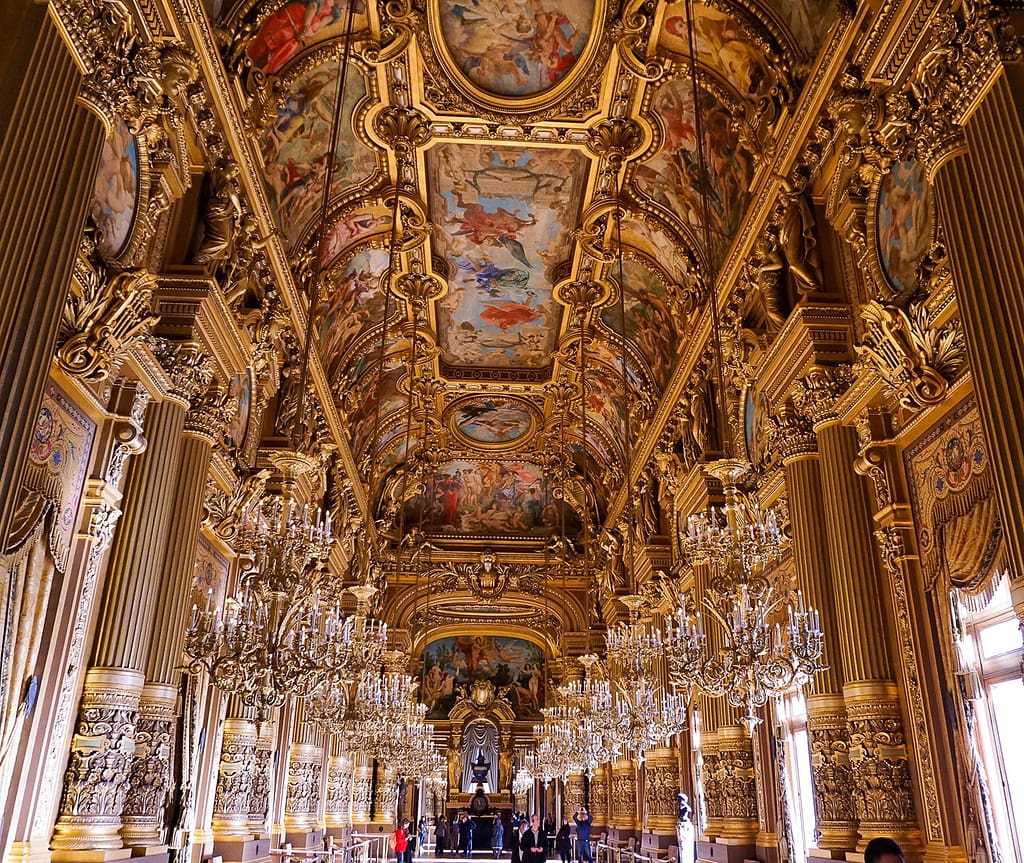 9th arrondissement – le neuvième
Also known as Opéra, 9ème is one of the busiest arrondissements in Paris. A large number of hotels are situated here, as are renowned department stores Galeries Lafayette and Printemps. The beautiful, wide boulevards are a classic example of 1800s Parisian architecture. Don't miss the ridiculously opulent Palais Garnier (pictured above), where you can either do a self-guided tour or attend an opera or ballet performance. Anyone with a remote interest in food should take a wander down Rue des Martyrs, stretching from the 9th arrondissement into Montmartre in the 18th. Specialist food stores, delicatessens, boulangeries and more can be found here – many having been run by the same families for decades.
Highlights
Palais Garnier (Place de l'Opéra)
Galeries Lafayette (40 Boulevard Haussmann)
Printemps (64 Boulevard Haussmann)
Rue des Martyrs
Folies Bergère (32 Rue Richer)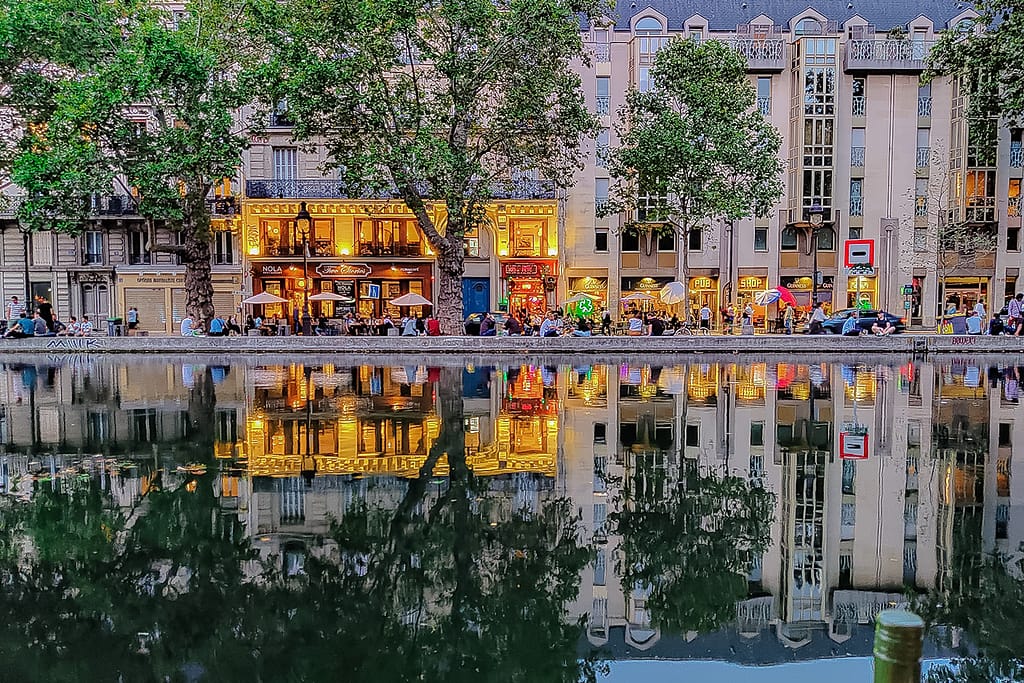 10th arrondissement – le dixième
If you're arriving in Paris via Gare du Nord, the first arrondissement you will experience is the 10th. This part of Paris was once overlooked by travellers, however a lot has changed over the years and today the diversity and creativity of 10ème draws visitors, expats, and locals alike. A slow meander along the Canal Saint-Martin is the perfect way to start your exploration of this quintessential Parisian neighbourhood. Perhaps pay a visit to award-winning boulangerie Du Pain et Des Idées, sustainable homeware store Le Trésorerie, or my personal favourite – design bookstore Artazart.
Highlights
Canal Saint-Martin (Quai de Valmy and Quai de Jemmapes)
Du Pain et Des Idées (34 Rue Yves Toudic)
Artazart (83 Quai de Valmy)
La Trésorerie (11 Rue du Château d'Eau)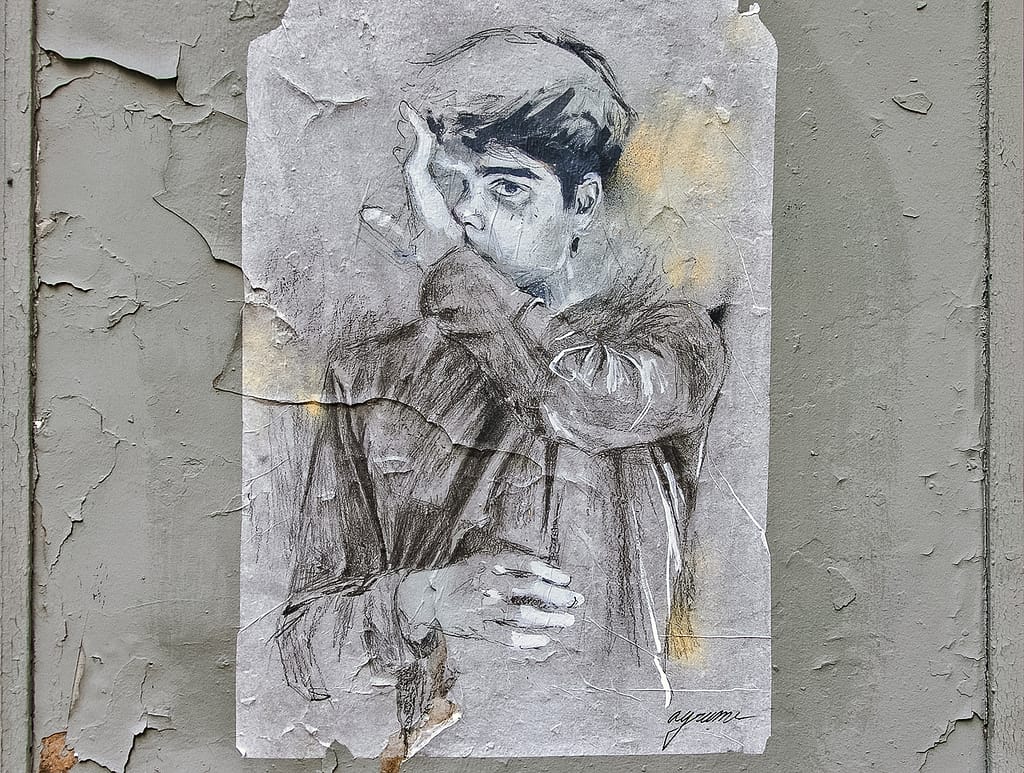 11th arrondissement – le onzième
Another piece of Paris that isn't too populated with tourists is the lively cultural melting pot of the 11ème. It was here that the French Revolution officially begun, with the storming of the Bastille (July 14th, 1789). Today, you can see a tall golden statue, the Colonne de Juillet, laid to commemorate the Revolution. If you're after some of the best nightlife in Paris, this is probably your best bet – make sure to visit Rue Oberkampf and Rue de Lappe. Foodies must try to visit the Marché Bastille on a Thursday or a Sunday morning to get an authentic experience of a bustling Parisian open-air market.
Highlights
L'Atelier des Lumières (38 Rue Saint-Maur)
Rue Oberkampf
Boulangerie Chambelland (14 Rue Ternaux)
Marché Bastille (Thursdays and Sundays – Boulevard Richard-Lenoir)
Place de la République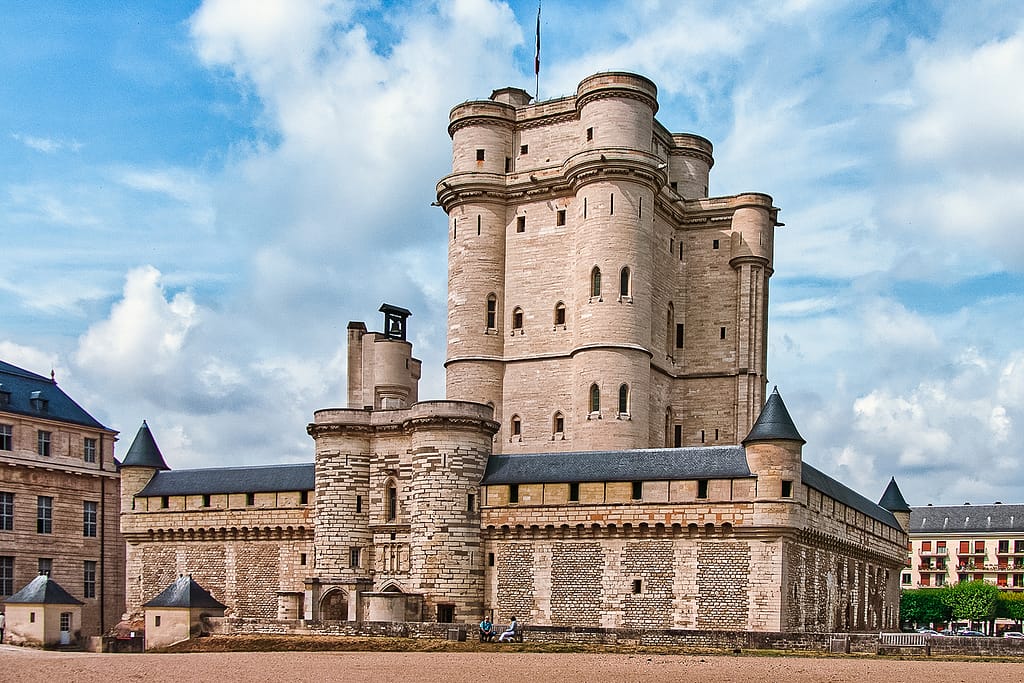 12th arrondissement – le douzième
If you're in need of a break from the busy streets of the City of Light, you may want to head out to Bois de Vincennes – the largest park in Paris. This enormous green space is three times larger than New York's Central Park! The tree-lined walkway Promenade Plantée is another option, following an abandoned railway line through the 12th arrondissement. Yet another suggestion for the foodies, Marché d'Aligre is one of the best street markets in Paris – perhaps grab some ingredients for a perfect little picnic in the park!
Highlights
Bois de Vincennes (Route de la Pyramide)
Promenade Plantée (1 Coulée verte René-Dumont)
Opéra Bastille (Place de la Bastille)
Marché d'Aligre (Rue d'Aligre and Place d'Aligre)
Bercy Village (28 Rue François Truffaut)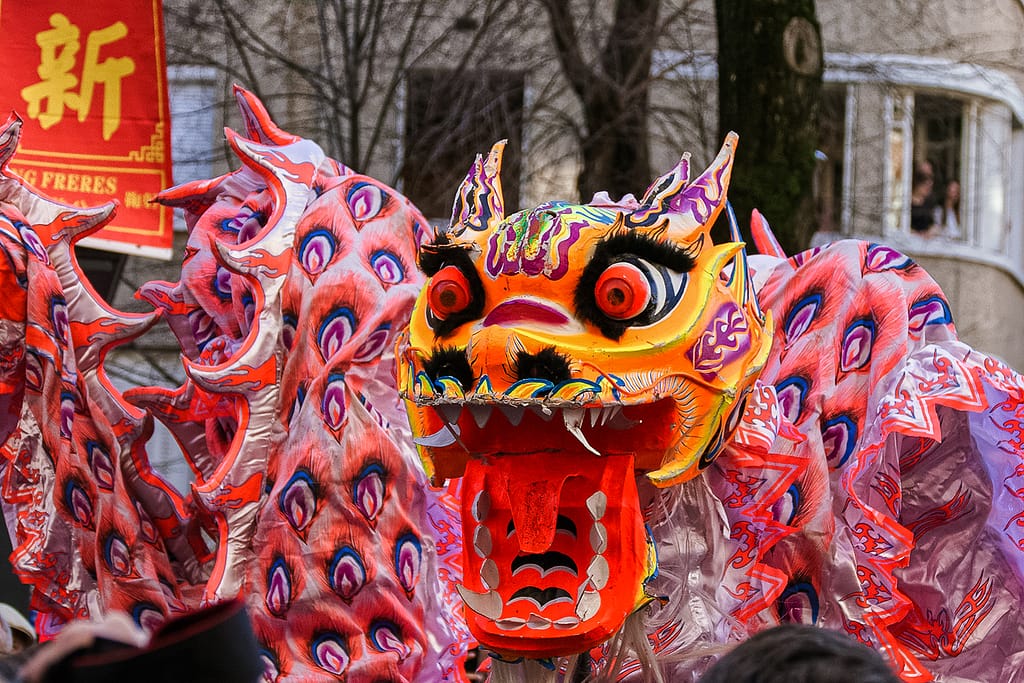 13th arrondissement – le treizième
Every Chinese New Year the streets of Paris' Quartier Asiatique are alive with colourful parades and fireworks. 13éme also features France's National Library – the Bibliothéque Nationale de France, containing more than 15 million books and royal collections dating back to the middle ages. This arrondissement isn't as popular with tourists as some of the others, however there are still many hidden gems, especially along the banks of the Seine.
Highlights
Chinatown (Quartier Asiatique)
Gobelins Paris tapestry workshop (42 Avenue des Gobelins)
Passerelle Simone de Beauvoir
Bibliothéque Nationale de France (Quai François Mauriac)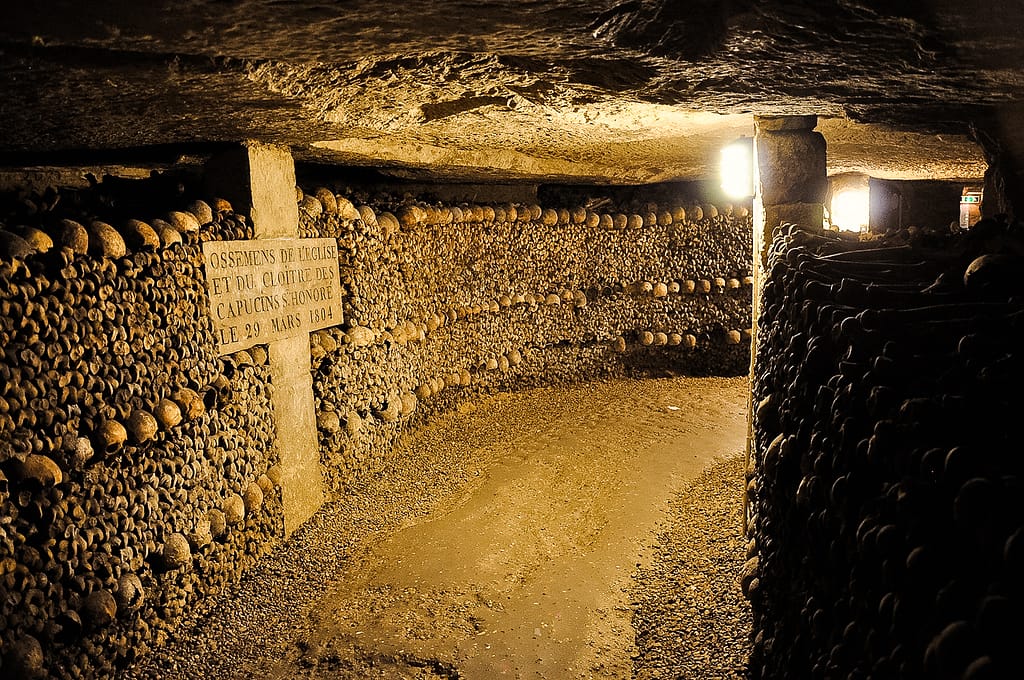 14th arrondissement – le quatorzième
If you're not too creeped out by bones, I would highly recommend a visit to 14ème's Paris Catacombs. It was honestly mindblowing – if not a little macabre – to see the remains of people who had wandered the streets of Paris over 300 years ago. If underground passageways and skeletons just aren't your cup of tea, the 14th arrondissement has more to offer. For an incredible panoramic view of the city, the 210-metre high Tour Montparnasse is probably your best bet. For crêpes that Parisians themselves approve of, try one of the numerous crêperies of Rue du Montparnasse.
Highlights
Catacombes de Paris (1 Avenue du Colonel Henri Rol-Tanguy)
Parc Montsouris (2 Rue Gazan)
Cafés and restaurants of Boulevard Montparnasse
Cimitière du Montparnasse (3 Boulevard Edgar Quinet)
Tour Montparnasse (33 Avenue du Maine)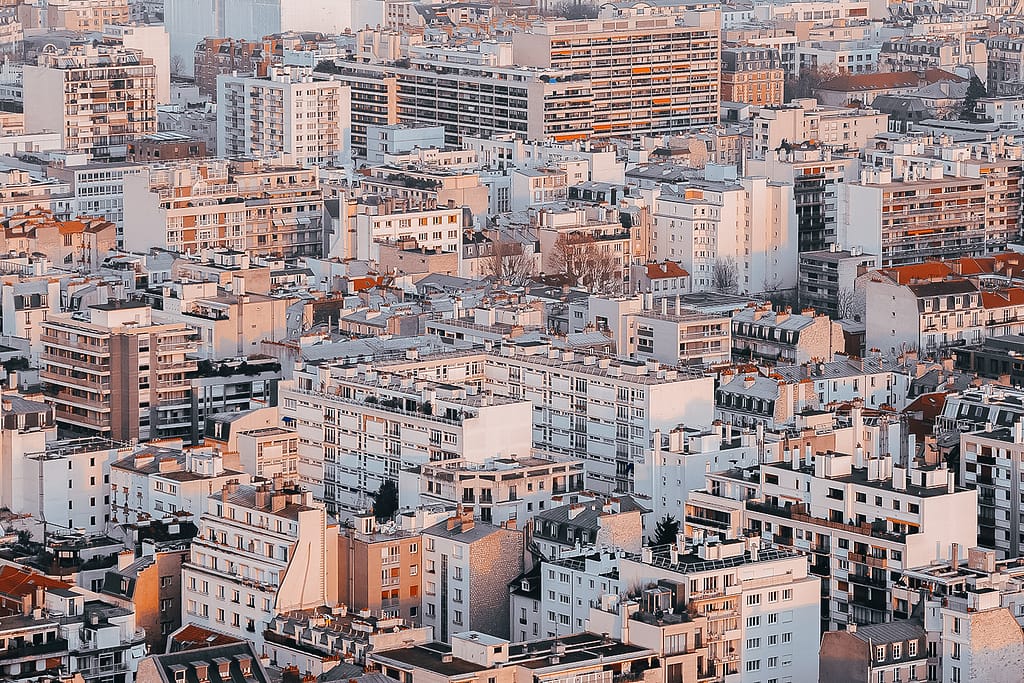 15th arrondissement – le quinzième
15ème stretches from the Champs de Mars, south of the Eiffel Tower, right to the southern city limits. The Île aux Cygnes, a manmade island in the middle of the Seine, is known for its long, straight running track and Statue of Liberty replica on one end. The 15th arrondissement is also now home to perhaps the world's most well-known cooking school, Le Cordon Bleu. Here you can do a tour, or perhaps even take a day course!
Highlights
Ballon de Paris (Parc André Citroën, 2 Rue Cauchy)
Île aux Cygnes
Le Cordon Bleu (13-15 Quai André Citroën)
Centre Commercial Beaugrenelle (12 Rue Linois)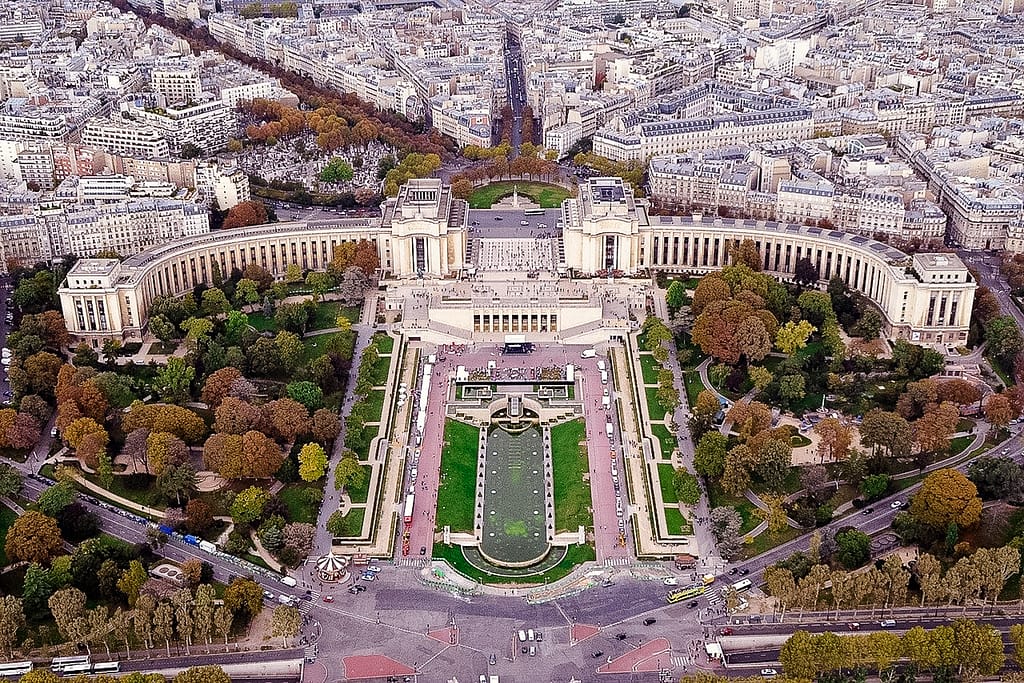 16th arrondissement – le seizième
The 16th is Paris' largest arrondissement, however half of it consists of the Bois de Boulogne park. Some of the most expensive (and expansive) real estate in France is located here, huge houses within gated communities that are surrounded by gardens. Unsurprisingly, there are numerous Michelin-starred fine dining restaurants in 16éme, alongside expensive luxury hotels. Not wanting to spend all your budget? Visit the historic Bois de Boulogne for an open-air jazz concert, a wander around the gardens, or a picnic by one of the lakes. There are also a number of lovely museums in 16ème, including the Musée Marmottan Monet, perfect for impressionist art fans.
Highlights
Bois de Boulogne
Palais de Chaillot & Jardins du Trocadéro (1 Place du Trocadéro)
Musée Marmottan Monet (2 Rue Louis Boilly)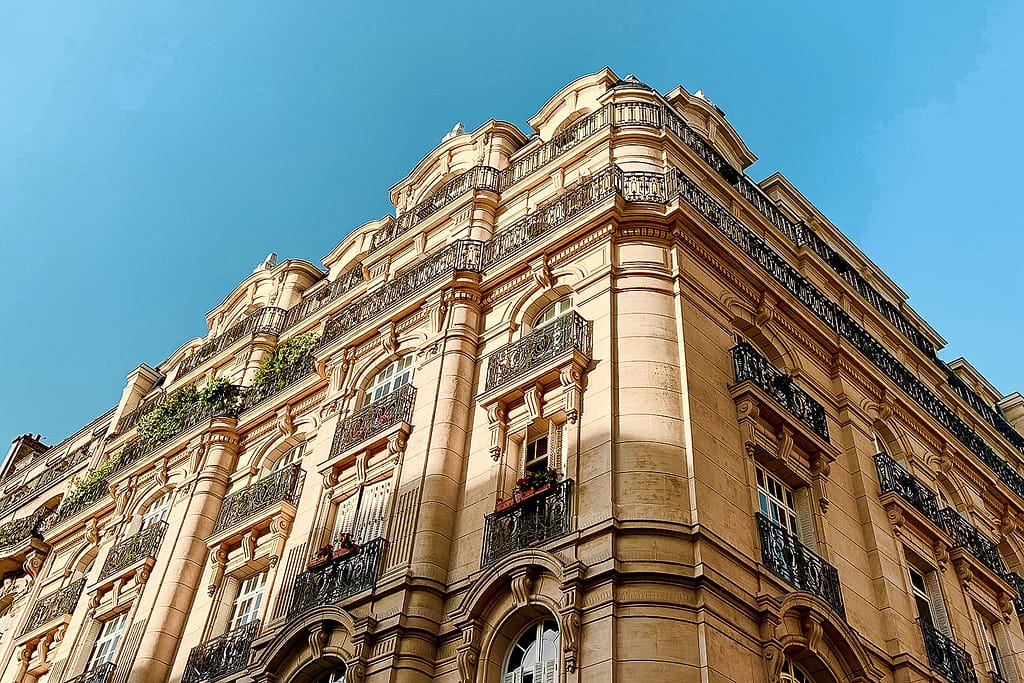 17th arrondissement – le dix-septième
The 17th arrondissement is largely a residential one, and perhaps one of the least-touristy parts of Paris. However, if you're a fan of Paris' Haussmannien architecture, the 17th is the place to go. Creative types should make a stop at the Batignolles, a bohemian, village-like neighbourhood full of alternative clothing stores and off-beat cafés.
Highlights
Marché Rue Poncelet
Bistro L'Entredgeu (83 Rue Laugier)
Rue des Batignolles
18th arrondissement – le dix-huitième
If you've been dreaming of visiting Paris for a while, chances are you've been longing to wander the streets of Montmartre just like Amélie Poulain. There's so much to see in the 18th arrondissement, you could dedicate multiple days to it. From the long steps up to the Sacré-Coeur to Pigalle's unmistakable Moulin Rouge, and even the real Café des 2 Moulins where Amélie works in the film, Montmartre is rich with sights to see. The vibrant Quartier Africain in the eastern part of the area is home to many migrants and is rich with culture, the main streets lined with stores selling colourful fabrics, specialty food, and much more.
Highlights
Basilique du Sacré-Coeur (Parvis du Sacré-Coeur)
Moulin Rouge (82 Boulevard de Clichy)
Quartier Africain (Goutte d'Or neighbourhood)
Rue Lepic and Café des 2 Moulins (15 Rue Lepic)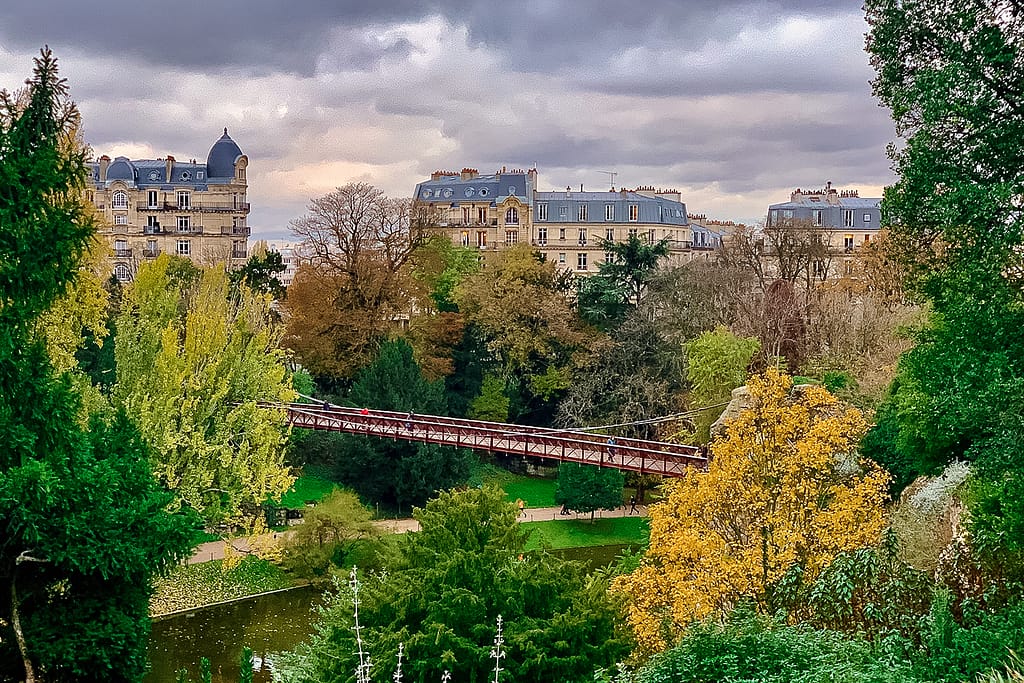 19th arrondissement – le dix-neuvième
If wandering down cobblestoned, flower-lined alleyways sounds like a bit of you – 19ème's Quartier de la Mouzaïa has to be on your list. The 19th arrondissement is a great place for picnics and fresh air with two large parks and the Ourcq canal. The Parc des Buttes-Chaumont offers views over Montmartre and streams traversed by lovely red iron bridges. Museum lovers may wish to visit the Cité de la Musique (Philharmonie de Paris) or the biggest science museum in Europe – the Cité des Sciences et de l'Industrie.
Highlights
Cité de la Musique (221 Avenue Jean Jaurès)
Cité des Sciences et de l'Industrie (30 Avenue Corentin Cariou)
Parc de la Villette (211 Avenue Jean Jaurès)
Quartier de la Mouzaïa
Parc des Buttes-Chaumont (1 Rue Botzaris)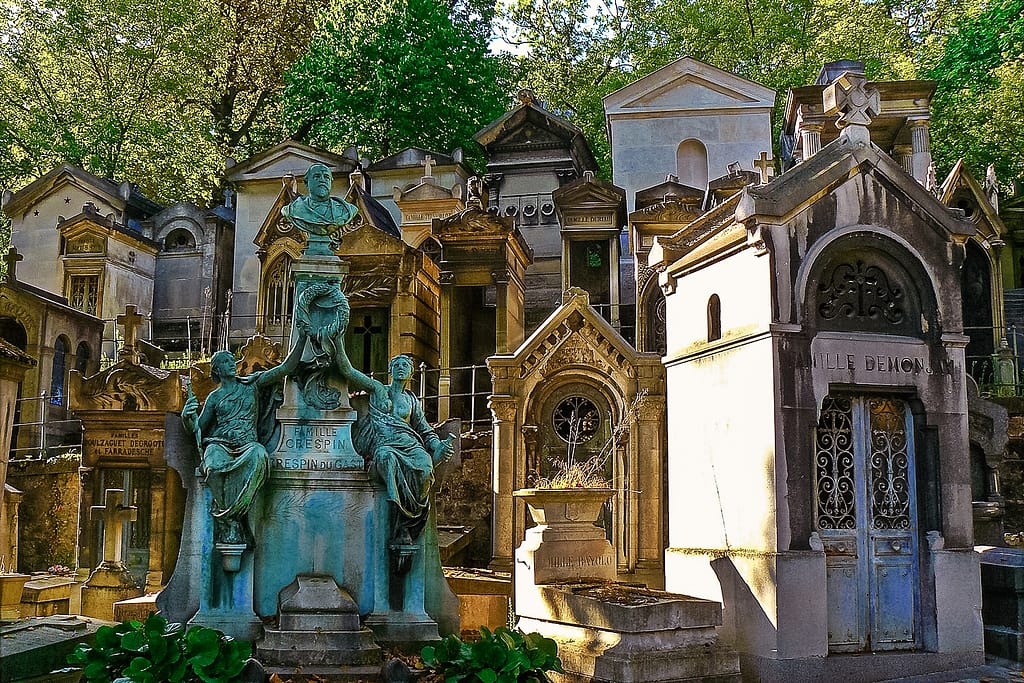 20th arrondissement – le vingtième
Traditionally a working-class area, the 20th and final arrondissement is known for its immigrant roots and contrast with the "picture-perfect" versions of Paris you usually see in guidebooks. One of Paris' most well-known cemeteries, the Cimitière du Père Lachaise is here, where historical figures such as Chopin, Edith Piaf, Jim Morrison, and more are buried. The Belleville neighbourhood is rich with excellent food choices, including many vegan and vegetarian options (which can be hard to find in Paris)! Rue Denoyez is also worth a walk down to see some of the city's finest examples of street art.
Highlights
View from Parc de Belleville (47 Rue des Couronnes)
Cimetière du Père Lachaise (16 Rue du Repos)
Street art of Rue Denoyez
Bar Aux Folies (8 Rue de Belleville)
---