Located just over two hours drive or around three hours by bus/train from London is Norwich, the most complete medieval city in the United Kingdom. There are old cobbled streets and narrow alleyways and some have whimsical names like Wounded Hart Lane and Flower in Hand Yard. Walking around you notice there are medieval churches practically everywhere, many of which now house markets of antiques – definitely worth a look if you enjoy a treasure hunt.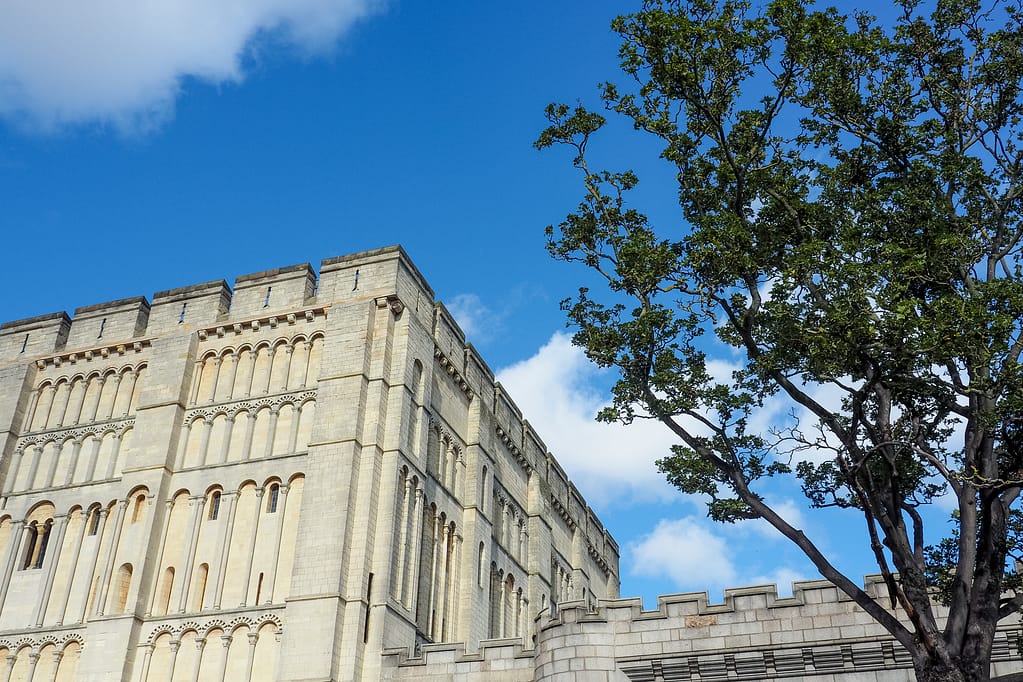 Norwich Castle
This medieval castle was founded by William the Conqueror in the 11th century and it still stands today. In the late 1800s, it was bought by the city to be used as a museum, as it remains today. You can walk through the original Norman entrance (pictured above) to the castle keep, before heading to the museum galleries. The museum features a range of exhibits about the Norfolk region including found items from the stone age, the Roman occupation, the Celtic Iceni tribe, and the Anglo-Saxons. If you're interested in history at all, there's definitely a lot to see! Adult ticket: £9.90 (or £2 if you enter within an hour of closing!)
— Norwich Castle Museum & Art Gallery 24 Castle Meadow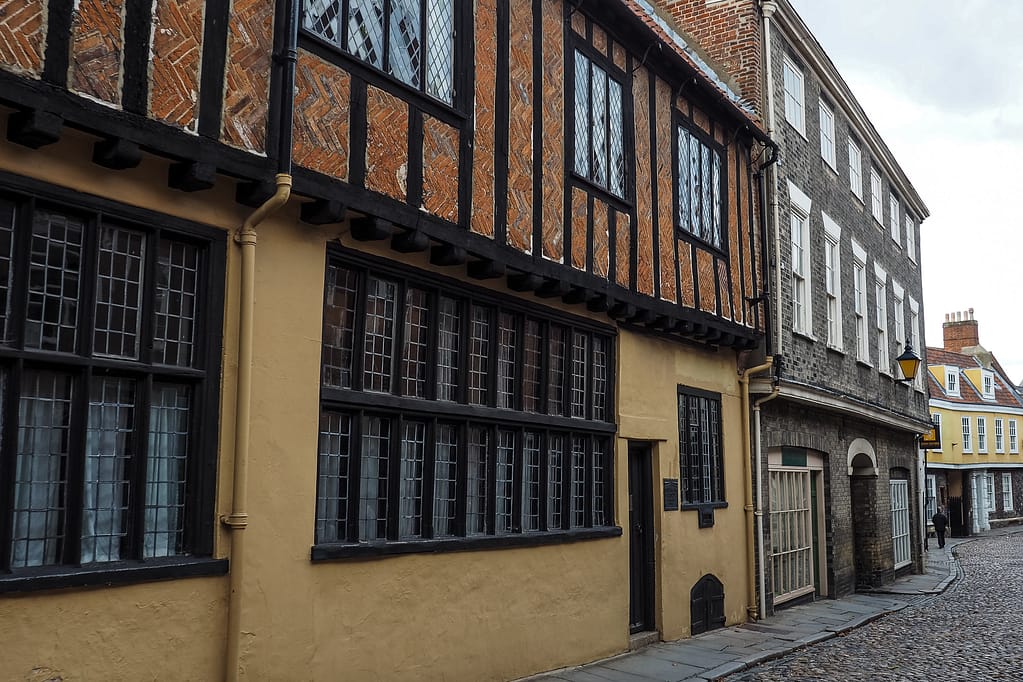 Elm Hill
Voted one of the prettiest streets in Britain, Elm Hill is the most complete medieval street in Norwich. Many buildings on this cobbled lane date back to Tudor times and the street is seen in many films and TV series, including 2007's Stardust! Picturesque in any season, the little old houses are now home to cosy cafes and specialty shops. Elm Hill is definitely worth a stroll down, camera in hand.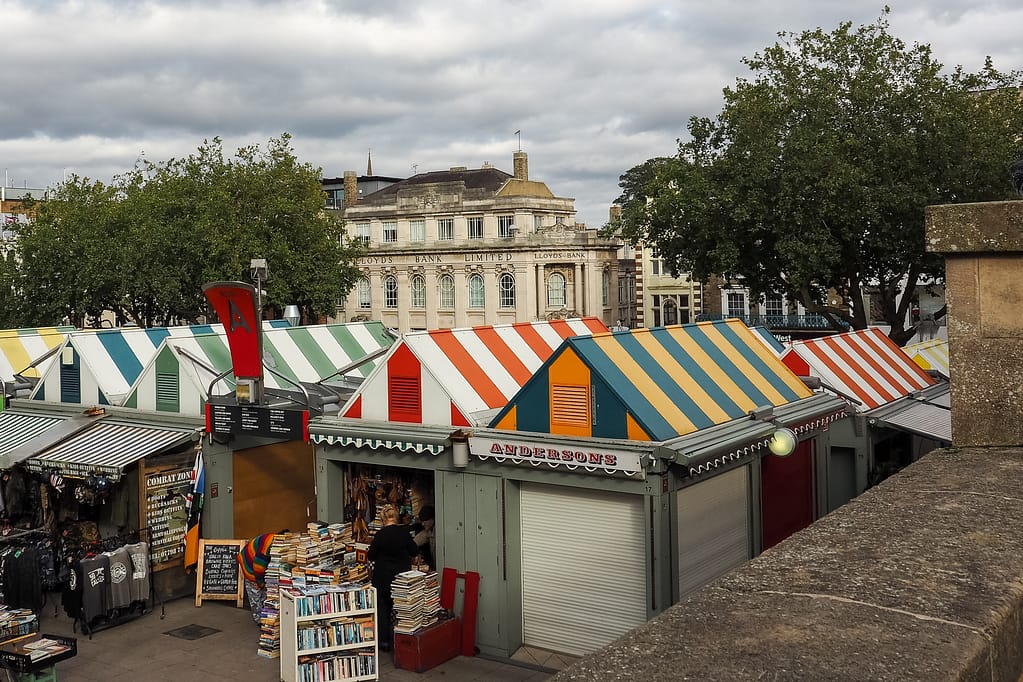 Norwich Market
Norwich Market is one of the oldest and largest outdoor markets in the UK. Here you can buy almost anything, however what I noticed most was the food! Perhaps pick up some hot chips in a paper cone, so you can continue perusing the market while you snack.
— Norwich Market 1 Market Place
Norwich Cathedral
This cathedral dates back to the 1090s and has had parts added at different periods across the centuries. This was one of my highlights of the trip as the architecture and historical details were incredible. I loved wandering around the cloisters, which felt like something out of Harry Potter – the actual filming location for those first two films being at Durham Cathedral, another Norman cathedral built around the same time.
— Norwich Cathedral 65 The Close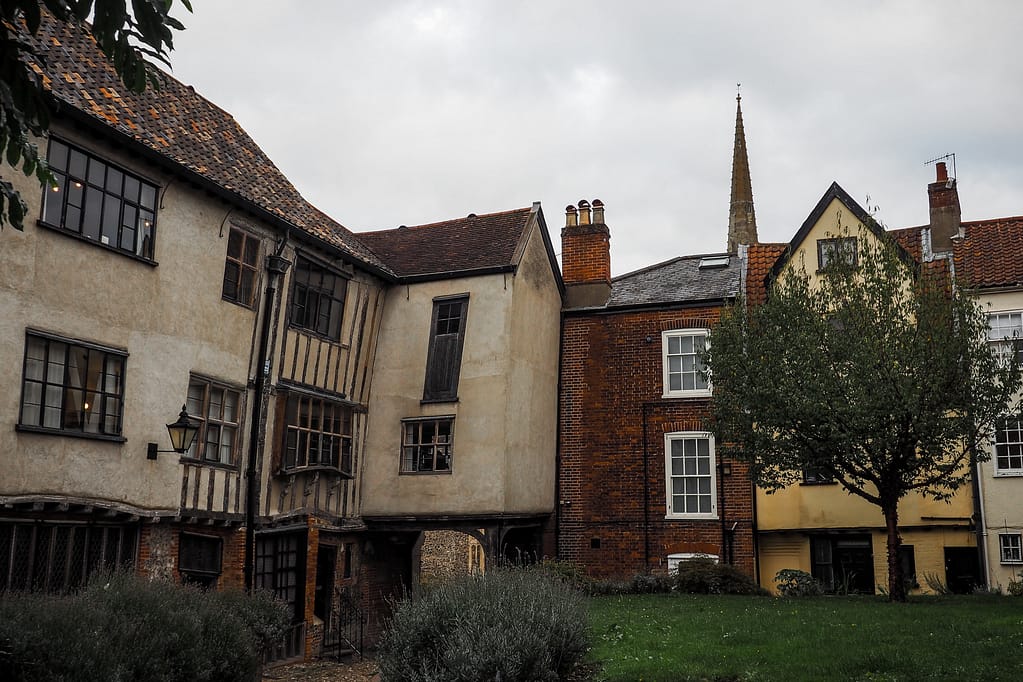 For food, I had a delicious vegetarian lunch and coffee at Wild Thyme. Wild Thyme is located upstairs in a building down a little side street called Labour in Vain Yard. Later after touring the cathedral, we visited St Andrews Brew House (41 St Andrews Street) for a pint of cider. Look through the glass wall to catch a glimpse of the brewing process as they brew beer on site here.
Norwich is a great little city to wander around and get lost in. The narrow side streets and winding lanes can lead you to some pretty scenes like the above. It's the perfect sized place for a full day of laid-back exploring!
---