When I was studying design at university, we had many a class focusing on the history of art and design. One of the things we learned about in one of our caffeine-fuelled 8-in-the-morning lectures was the Arts and Crafts movement. And the biggest influence on this late 19th-century scene was the British designer William Morris. Even if you have no idea who he is, you may recognise his nature-inspired patterns from fabrics and wallpaper still available today.
History of Red House
Red House was built in 1859 to be used as both a family home and a studio for artists and designers of the time. William and Jane Morris invited a group of their friends, also young artists, to help them decorate the house. This led to an eclectic mix of different works that can be seen throughout the rooms of Red House. There are stained glass windows, wallpaper, tapestries, rugs, furniture, woodcut stamps, paintings, upholstery, and more.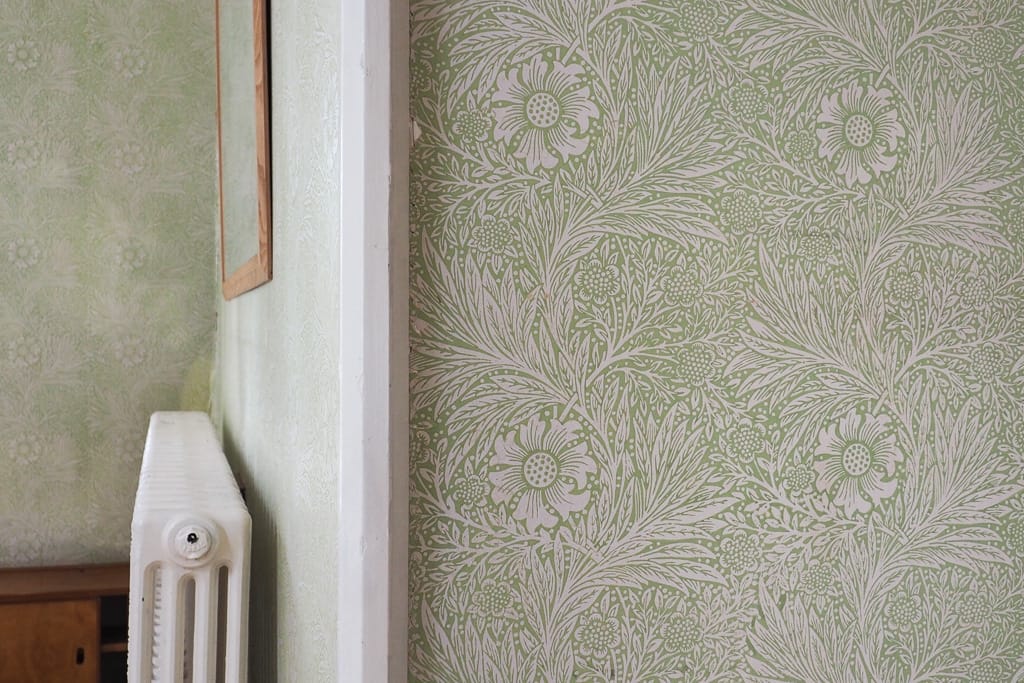 During World War II, the house was requisitioned by the government to house people left homeless by The Blitz. Unfortunately, after the war, the house was in a poor state. In 1950, Red House was deemed a Grade I listed building by English Heritage – potentially its saving grace. It wasn't until the early 2000s that an anonymous benefactor bought the house and donated it to the National Trust. The Trust has since supported restoration efforts, which have not been easy. Especially as some of the previous owners actually whitewashed over the intricately decorated surfaces…
Visiting Red House
As a designer who has always had an interest in art history, I really enjoyed my time at Red House. The volunteers were very informative with their telling of the backstory and pointing out interesting details around the various rooms. I would recommend it to anyone who dabbles in a bit of art and design, whatever the discipline. For architecture enthusiasts, the exterior of the house is just as appealing as the interior. Unfortunately I only saw the garden on a cloudy autumn day, but I assume it would be quite something in warmer months!
Red House — Red House Lane, Bexleyheath, London DA6 8JF
Trains run directly to Bexleyheath station from London Victoria, London Charing Cross, and London Cannon Street.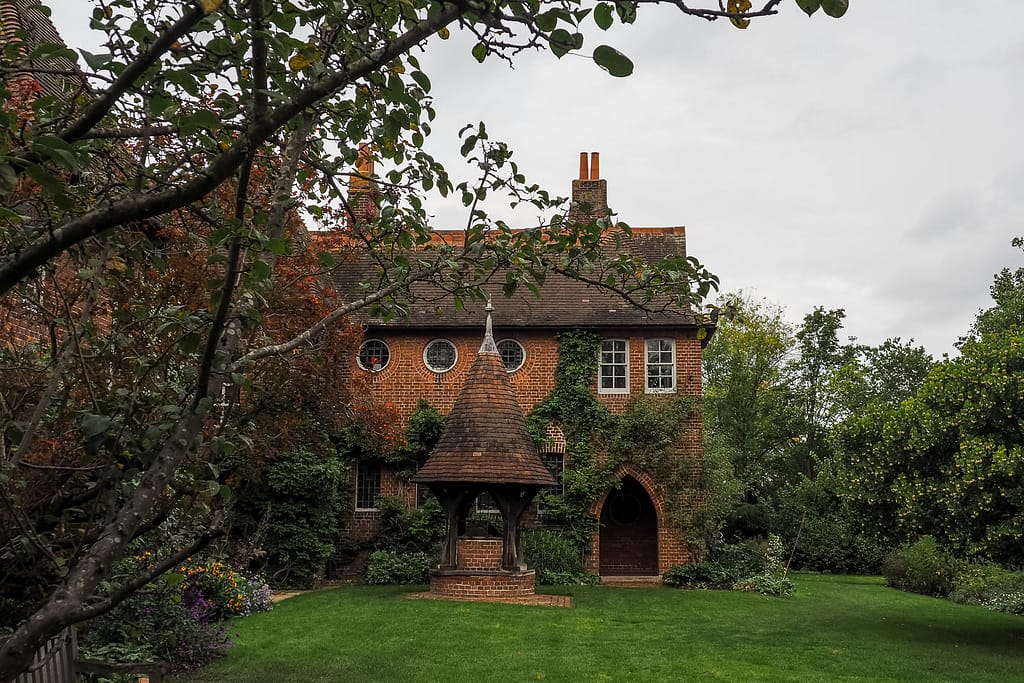 As I am writing this, in April 2020, all National Trust properties and parks are closed due to the COVID-19 pandemic. Tourism will have to wait for now, but I have no doubt it will be back open in the future. For more information about Red House, see the National Trust page here.
---