Lately I've been reading a lot more than usual. I currently commute to and from work on a ferry, which gives me about an hour of time for reading each day! Thankfully, I've never really suffered from motion sickness. As a kid I'd read library books in the car whenever we went on long drives. I must admit I'm a sucker for a well-written romance and if there are interesting destinations in the mix, all the better! There hasn't been much to post about lately, so I thought I'd share some of the best novels I've read lately that involve travel (or destinations that are far from me anyway). This week I'm off to New Zealand's South Island for a little trip, yay!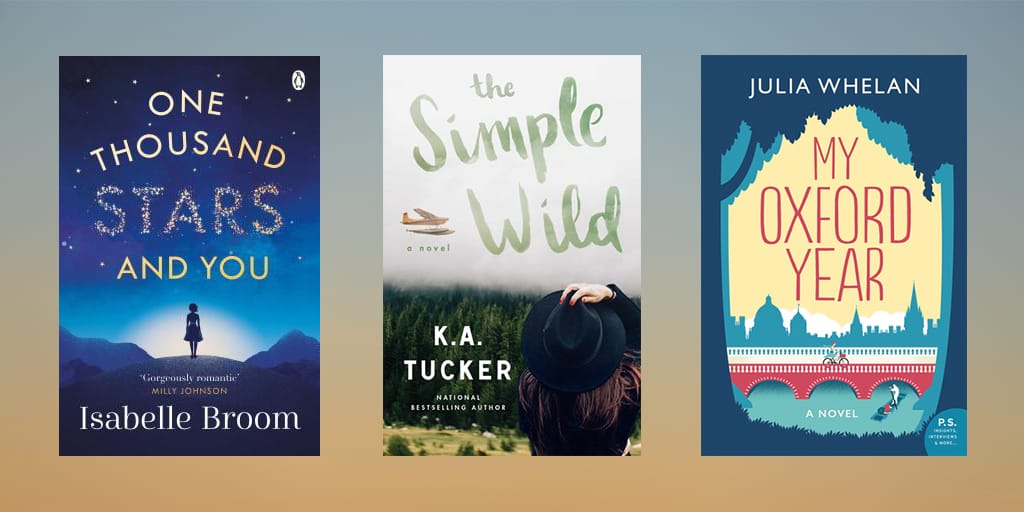 One Thousand Stars and You by Isabelle Broom
Set primarily in Sri Lanka, this book was an emotional rollercoaster and I enjoyed every twist and turn of it. One Thousand Stars and You follows Alice and two of her friends as they journey around the country. Along the way, Alice meets Max – an ex-soldier who was injured in Afghanistan. And at the risk of spoiling the story… that's all I'm going to say.
A Simple Wild by K.A. Tucker
This book sees a young woman travel back to the Alaskan town where she was born. Her father – a bush pilot who runs a small charter plane company – is sick and she's there to help. As a city girl, Calla struggles to adjust to the rugged environment that her father calls home. And then there's Jonah, the unkempt and obnoxious but talented young pilot who happens to live next door… This book is the best I've read in a long while. If you're at all interested in this genre, I highly recommend you pick up a copy!
My Oxford Year by Julia Whelan
When Ella arrives at Oxford, it's a dream that's been a long time coming. At 24, she was offered a position working on a presidential campaign in the States, but was able to attend Oxford by working remotely and promising to return at the end of the year. Unfortunately, a smart-mouthed local ruins her first day. And, surprise surprise, guess who happens to be her professor? I binged this book in four straight hours (I read quite fast) which says it all really!
What's next?
When Women Ruled the World: Six Queens of Egypt by Kara Cooney
I added this book to my to-read list immediately after listening to the Egyptology episode of the podcast Ologies (which is excellent).
Yassmin's Story by Yassmin Abdel-Magied
I've heard Yassmin speak on the podcast The Guilty Feminist. Apparently podcasts are a great place for getting book recommendations!
Red, White & Royal Blue by Casey McQuiston
This doesn't come out until next month, but I've heard amazing things from reviewers on Goodreads who have received advance copies!
Visit my profile on Goodreads to see a comprehensive list of what I've read, what I'm currently reading, and what I want to read next!
Images from Unsplash